I have a very strong admiration for each and every faculty member for not only what they bring intellectually but their chesed, their soul their spirit, the way they share when they make a mistake, the way they're willing to be vulnerable and open with us.

– Rebecca Weintraub, Rabbinical Student
Edward Breuer
Edward Breuer
Adjunct Faculty Member
Edward Breuer teaches Jewish history at the Hebrew University of Jerusalem. His work focuses on medieval and modern Jewish intellectual history, specializing in the Jewish Enlightenment of the 18th and 19th centuries. Breuer is the author of "The Limits of Enlightenment: Jews, Germans and the 18th Century Study of Scripture" (Harvard University Press, 1996).
Cantor Vera Broekhuysen `16
Vera Broekhuysen is the cantor of Temple Emanu-El of Haverhill, MA. Vera was ordained by Hebrew College in June of 2016, when she also earned her Master's Degree in Jewish Education. Vera sings as a soprano with the Zamir Chorale of Boston. She also performs in the band of Temple Emanu-El of Providence, RI, on vocals and drum, for their Shabbat Chai musical Kabbalat Shabbat services.
Vera has served trans-denominationally as cantorial soloist, professional leyner (Torah reader), and ba'alat t'fillah (prayer leader) at communities in Massachusetts and Vermont, including Boston Synagogue, the Jewish Community of Amherst, MA, Temple Hillel B'nai Torah in West Roxbury, MA, and Israel Congregation of Manchester, VT. Vera also tutors b'nei mitzvah students and adult learners privately.Vera is a Justice of the Peace in Massachusetts, and has officiated at weddings, b'nei mitzvah, baby namings, and other lifecycle events.
Vera lives in North Andover, Massachusetts, with her husband and two sons.
(Not teaching during 2020-2021 academic year)
David Brody
Dr. David Brody is the former academic dean chair of the Early Childhood Department of the Efrata College of Education in Jerusalem.  His career spans a lifetime of work with young children, from nursery caregiver and kindergarten teacher, to academic endeavors in the field of teacher education.  He has served as a consultant to Jewish schools around the world on the topic of Jewish early childhood education. His research interests include professional development of teacher educators, the use of the community of learners as a format for professional development, infusing higher order thinking into college courses, supporting early childhood educators in dealing with emotionally laden topics, and gender balance in early childhood education.  His book:  Men Who Teach Young Children: An International Perspective, published by the Institution of Education in London, is considered to be a milestone in research on gender balance in early childhood education.  A second book:  Teacher Educators Learning in Community, Routledge Press, was published in 2017.  He teaches a course in early childhood curriculum development online at Hebrew College.
Rachel Figurasmith
Rachel Figurasmith teaches courses that explore the intersection of neurodiversity and Jewish life & education. She is deeply interested in developing Jewish learning environments that actively invite people of all abilities to participate. Rachel resides in New York City, where she currently serves as the Executive Director of Repair the World NYC.
Rabbi David Frankel
Ph.D. Hebrew University of Jerusalem
Rabbi Dr. David Frankel is Senior Lecturer of Bible at the Schechter Institute in Jerusalem. He did his doctorate at the Hebrew University of Jerusalem on the stories of Israelite complaint in the wilderness. His publications include The Murmuring Stories of the Priestly School (Brill), The Land of Canaan and the Destiny of Israel (Eisenbrauns), and many scholarly articles. He lives in Jerusalem with his wife and family and is the proud grandfather of a one-year old sabra.
Sandy Gold
Sandy Gold is an experienced educator with degrees in early childhood, elementary and special education. She has taught in day schools, congregational settings and at the university level.  Sandy is an instructor in special education at the Shoolman Graduate School of Jewish Education and is also currently the director of a synagogue based early learning center.
Joshua R. Jacobson
Senior Adviser, School of Jewish Music
D.M.A., University of Cincinnati
Joshua Jacobson served for 45 years as professor of music and director of choral activities at Northeastern University, including nine years as chair of the music department and six years as the Bernard Stotsky Professor of Jewish Cultural Studies. He is also founder and director of the Zamir Chorale of Boston, a world-renowned ensemble specializing in Hebrew music. Jacobson has written numerous articles and books, including "Chanting the Hebrew Bible: The Art of Cantillation" (Jewish Publication Society, 2002), which was a finalist for a National Jewish Book Award.
Andrea Rose Cheatham Kasper, MJEd`12
Andrea Rose Cheatham Kasper is the Head of School at Solomon Schechter Day School of Greater Hartford. She is committed to re-thinking JDS education, and developing a progressive educational approach while at the same time making Jewish life and learning meaningful to younger generations. Her creativity and ability to build coalitions throughout the community have helped invigorate the Day Schools of the Greater Hartford area.  Andrea has published on critical and necessary innovation in Jewish day schools and in 2011 Andrea won the international Jewish Futures Competition for her groundbreaking ideas in Jewish education.  Andrea is a Fellow in the Day School Leadership Training Institute and was part of the PEP with RAVSAK. She currently serves on the Board for the Connecticut Association of Independent Schools. She earned her BA from George Washington University and her MJEd from Hebrew College. She holds an Ed.D. in Educational Leadership at Northeastern University. She has lived in five countries and loves exploring the world with her family.
Cantor Becky Wexler Khitrik `14
Cantor Becky Wexler Khitrik `14
School of Jewish Music
Cantorial Ordination, Hebrew College
Cantor Becky Khitrik received her ordination from Hebrew College's School of Jewish Music in 2014. Originally from Washington, DC, she holds a bachelor of arts degree in music and religious studies from Macalester College (St. Paul, MN), a certificate of study from the Zoltán Kodály Institute (Kesckemét, Hungary), and a master's of arts degree in religion from the Yale Institute of Sacred Music (New Haven, CT). Cantor Khitrik is the cantor at Temple Sinai in Sharon, MA. Cantor Khitrik also enjoys an active performance career as a klezmer clarinetist. She has performed internationally and has received acclaim for her technical mastery, warm tone, and unique use of vibrato. She has developed several models for Jewish services based around the use of traditional nusach(prescribed melodies and modes for Jewish servies), and klezmer music.
Cantor Jeff Klepper
Cantorial Ordination, Hebrew Union College-Jewish Institute of Religion
Jeff Klepper is one of the world's leading composers of contemporary synagogue music. Several of his compositions, including Modeh Ani and Lo Alecha (both written with Klepper's former music partner, Rabbi Dan Freelander), have become synagogue standards. Their setting of Shalom Rav, composed in 1974, is the defining Jewish melody of a new style of worship, bridging varied traditions and connecting multiple generations. Klepper, who served from 2003 through 2019 as cantor of Temple Sinai in Sharon, Mass., and is now cantor emeritus, holds an honorary Doctor of Music from his alma mater, Hebrew Union College.
Orah Levin-Minder
B.A.; Bryn Mawr College M.A.; Lesley University (2007) M.A,; Middlebury College
Orah Levin-Minder taught middle school English at a Boston-area Jewish day school. Orah worked on a doctorate in Jewish Education at Brandeis University for five years; her research focused on the teaching and learning of Jewish literature to and by Jewish students. She also taught writing to first year students; she's continued teaching writing part-time while she focuses on her growing family. 
Amy Lieberman
M.M., Yale University
She is on the faculty of Hebrew College, where she conducts Kol Arev Chamber Choir, coaches art song, and teaches conducting. Kol Arev has appeared throughout New England, including performances on the Byzantine Music Festival, a collaboration with Seraphim Singers exploring choral music about Jerusalem, a Boston Jewish Music Festival collaboration with Zamir Chorale focusing on music of Yehudi Wyner, Samuel Adler, and their fathers, a Leonard Bernstein 100th Birthday Celebration on the Arts Emanu-El Series at Temple Emanu-El (Providence, RI), and numerous performances of the ensemble's Klezmer Kabbalat Shabbat service, with klezmer band.
For five years she was Director of Choral Activities at New England Conservatory of Music, where she led performances with the Chamber Chorus, Concert Choir, Sinfonietta, Symphony, Bach Ensemble, Percussion Ensemble, and Jazz Orchestra. She has been Visiting Assistant Professor of Conducting at Berklee College of Music, and she was Director of Choral Activities and Music Director of Musical Theater at Wilkes University in Pennsylvania. She is also Artistic Director of ArtsAhimsa, an organization dedicated to the promotion of non-violence through the arts; she conducts the chorus at ArtsAhimsa's summer festival in the Berkshires and has given master classes in Kolkata and New Delhi, India.
She has appeared as guest conductor with Boston Cecilia, Northeastern University Choral Society, Zamir Chorale, Cappella Clausura (Boston), Lexington Symphony (MA), Portsmouth Symphony (NH), Tallahassee Symphony Orchestra (FL), and Boston Summer Sings, and she appeared several times as guest conductor on the New Music New Haven series. She has served as assistant conductor for the Rhode Island Philharmonic, Cantata Singers & Ensemble, and Boston University Tanglewood Institute's Young Artists Orchestra. Ms. Lieberman has been engaged as pre-concert lecturer with the Boston Symphony Orchestra, Cantata Singers, Concord Chamber Music Society, and Rhode Island Philharmonic.
While on the faculty of NEC, she was a member of the NEC Jewish Music Ensemble and served as faculty advisor to the school's Hillel chapter. She has been a member of the professional choir at Temple Emanu-El in Providence for nine years, and this year she will join the professional vocal quartet of the Central Reform Temple of Boston. Since 2017, she has guest conducted Wellesley's Temple Beth Elohim Choir. Ms. Lieberman was also lead singer of Freylochs and Bagels, a klezmer band in residence at the Wilkes-Barre Jewish Community Center.
She holds degrees from Stanford University (AB), Boston University (MusM in Orchestral Conducting), and Yale School of Music (MusM in Choral Conducting). She also studied conducting at the Aspen Music Festival and at the Prague Conservatory in the Czech Republic. She is also a 1989 graduate of Hebrew College's Prozdor program.
Cantor Dr. Brian Mayer
Cantor Dr. Brian Mayer Cantor Dr. Brian Mayer
Brian J. Mayer, a recognized scholar of hazzanut (cantorial music), served as Dean of the School of Jewish Music from 2009 through 2019. Prior to his appointment at Hebrew College, Mayer taught for 14 years at the Jewish Theological Seminary in New York as an assistant professor of hazzanut. Since 1989, he has also served as cantor of Temple Emanu-El in Providence, R.I. Mayer was featured in the ABC-TV documentary "To God's Ear," which was nominated for an Emmy Award in 2002. In 2008, he was the artistic director of "Shining Through Broken Glass: Kristallnacht Concert," a highly acclaimed multimedia production featuring Leonard Nimoy. In 2003, he produced the CD Kolot Emanu-El.
Rabbi Richard (Rim) Meirowitz
Rabbinic Ordination, Jewish Theological Seminary
After serving as Educational Director at the New City (NY) Jewish Center for six years and as the Rabbi at Temple Emunah in Lexington MA, Rim became the Founding Headmaster of the Rashi School, the Boston Area Reform Jewish Day School currently in Dedham, and the Rabbi at Temple Beth Israel in Waltham. While at the Rashi School, after considerable soul-searching, Rim realized that his ministry was no longer compatible with the Conservative Movement. He resigned from the RA and was accepted into the CCAR. He has continued to serve the Reform Movement since that time at the Rashi School for seven years, as the Educational Director at the Joint Temple Sinai/Temple Ohabei Shalom school in Brookline, and as the Rabbi at Temple Shir Tikvah in Winchester, MA from which he retired in 2014. For a number of years he served as the only Rabbi on the Board of interfaithfamily.com. Rim continues to serve as a mentor for a number of Rabbis and finds a particular satisfaction in helping people move along their spiritual paths.
Rabbi Margot Meitner, LICSW, MSW
Rabbinic Ordination, Hebrew College
Masters in Clinical Social Work, Smith College School for Social Work
(Teaching fall 2019)
Margot Meitner is a Boston-based community rabbi and psychotherapist. She holds a B.A. in Women's and Gender Studies and History from Yale University, an M.S.W. from Smith College School for Social Work, and rabbinical ordination and a Masters in Jewish Studies from Hebrew College. Margot is committed to accompanying people on their journeys toward emotional and spiritual health. She has a private psychotherapy and pastoral counseling practice at The Meeting Point and approaches her work with the understanding that individual healing is inextricably linked with collective healing and social change. She has served in a rabbinic capacity at Harvard Hillel, Congregation Beit Simchat Torah, the world's largest LGBTQ synagogue in NYC, and Congregation Agudas Achim, a Reconstructionist synagogue in Attleboro, Mass.
Barbara Merson, PhD
Ph.D. Lesley University & Hebrew College
BA: Brandeis University
MA: Colombia Univeristy
MA: SUNY Stony Brook
MA: Hebrew Union College
Barbara Merson is the executive director the Maine Jewish Film Festival. With extensive background in non-profit leadership, Barbara most recently served as the Executive Director of Temple Shaaray Tefila in Westchester, New York.  Barbara's experience also includes senior leadership positions at the Stamford Jewish Community Center, the ISEF Foundation, and the Slifka Foundation. An avid kayaker and hiker, Barbara lives in North Yarmouth with her glass artist husband Marty Kremer.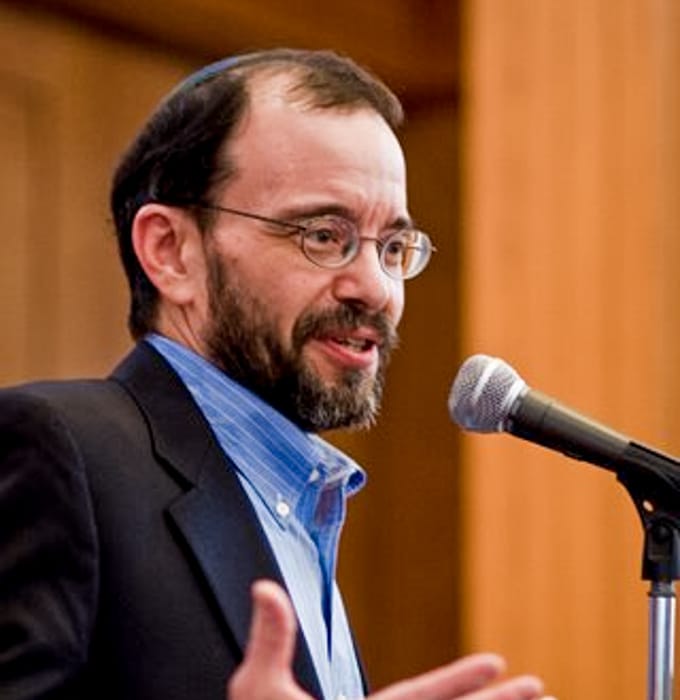 Rabbi Carl Perkins
Rabbinic Ordination, Jewish Theological Seminary
J.D. Harvard Law School
Carl Perkins has been the spiritual leader of Temple Aliyah in Needham, MA, since 1991. Educated at Haverford College, Harvard Law School and the Jewish Theological Seminary of America, Carl has taught and lectured widely in the Boston area, including at Hebrew College and Boston College Law School. He is the author of the revised edition of Embracing Judaism and numerous short essays on the Jewish Values Online website. (On leave for the 2019-2020 academic year only.)
(Not teaching during 2020-2021 academic year)
Judith S. Pinnolis
M.M., College-Conservatory of Music, University of Cincinnati
M.S., Simmons College
Judith S. Pinnolis has taught at the Debbie Friedman School of Sacred Music at Hebrew Union College-Jewish Institute of Religion. She is creator and editor of The Jewish Music WebCenter, a go-to resource in Jewish music. Currently she works as Collection Assessment Librarian at Berklee College of Music/Boston Conservatory and previously was a Librarian at Brandeis University for over 20 years. She has been active as former Chair of the Chapters Council of the Association of College and Research Libraries; President of the ACRL New England chapter; and Chair of the Jewish Music Roundtable of the Music Library Association.
(Not teaching during 2020-2021 academic year)
Nina Price
Nina Price is an experienced educator with graduate degrees in Jewish education and special education.  Her career has involved work in synagogue settings, Jewish camps, Jewish Federations, and public schools.  In all of her professional roles she has worked to create inclusive learning environments that are learner-centered and focus on optimizing education as a tool to build community.
Ina Regosin
M.A., Wheelock College
A national leader in the field of early-childhood education, Ina Regosin is the founding director of the Early Childhood Institute in the Shoolman Graduate School of Jewish Education. She serves as editor of "Milk and Honey: A Curriculum Compendium for Early Childhood Educators." A veteran Jewish educator who has worked in all aspects of Jewish education, from days schools to Jewish camps, Regosin has undertaken graduate Jewish studies at Yeshiva University and the Jewish Theological Seminary.
Cantor Ken Richmond
Cantorial Investiture, Jewish Theological Seminary
Cantor Ken Richmond has served since 2006 as cantor and family educator of Temple Israel of Natick, MA. He began his Jewish studies locally as a student at Solomon Schechter and Prozdor and as an apprentice to Cantor Charles Osborne. Richmond served as cantorial soloist for five years in Swampscott before graduating in 2004 from the H.L. Miller Cantorial School of the Jewish Theological Seminary. He plays several instruments, including violin, and his compositions include a Friday night Klezmer service.
(Not teaching during 2020-2021 academic year)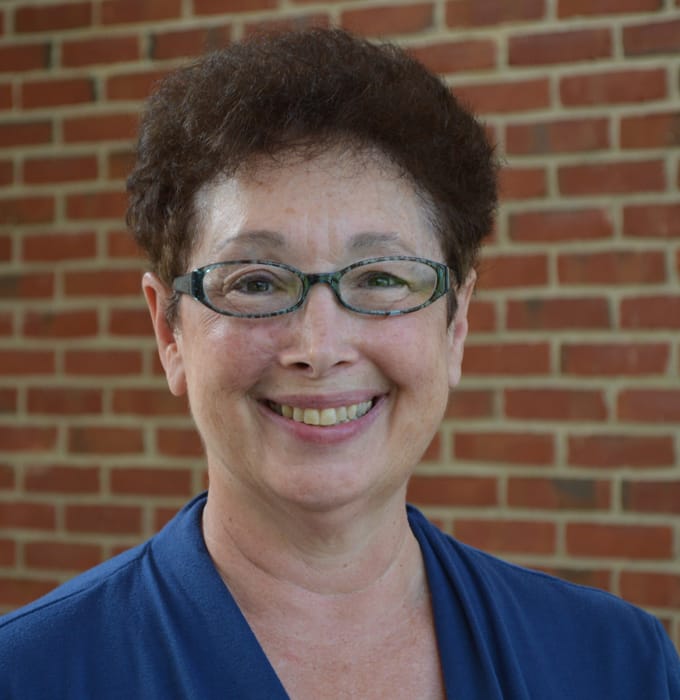 Susie Rodenstein
M.A., Harvard University
Susie Rodenstein is an experienced instructor in Jewish education and a certified school counselor. From 1992 to 1996, she was a Jerusalem Fellow. Upon her return to the United States, she joined the Mandel Teacher Educators Network, an organization that provides opportunities for text-based learning with colleagues from the United States, Canada and Israel.
Francine Ferraro Rothkopf, MJLS'10
Francine Ferraro Rothkopf is tefillah coordinator and Web director at MetroWest Jewish Day School in Framingham, MA, and was a member of the school's founding board of directors. An independent torah teacher for b'nai mitzvah students, she served for 13 years as cantorial soloist for the High Holy Days at Congregation Sha'arei Shalom in Ashland, Mass. The focus of Rothkopf's Master of Arts in Jewish Liberal Studies at Hebrew College was biblical and rabbinic text interpretation, concentrating on educating people with special needs.
Rabbi David Starr
PhD. and Rabbinic Ordination, Jewish Theological Seminary
David Starr, Ph.D. is the Executive Director of Tzion, a Program for Israel Literacy, and a Research Associate of the Tauber Institute for the Study of European Jewry, Brandeis University. He teaches in the faculties of Hult International Business School, Hebrew College, and the Wexner Heritage Program. He previously served as Scholar in Residence for Israel Education & Programs at Gann Academy, the pluralistic Jewish high school in greater Boston. He was the founding Dean of Me'ah and Vice President at Hebrew College. He lectures on topics related to history and religion. David is currently writing a biography of Solomon Schechter and a study of Me'ah and its impact on adults and community.  He holds a doctorate in history from Columbia and rabbinic ordination from JTS. 
Rabbi Jeffrey Summit
Rabbi Jeffrey A. Summit, PhD is the Director of the Hebrew College Innovation Lab. He received an honorary degree from Hebrew College in 2018.
Rabbi Summit holds an appointment as Research Professor in the Department of Music and Judaic Studies at Tufts University. He is a Senior Consultant for Hillel International directing the project "Living Our Values." He holds emeritus appointments at Tufts as Emeritus Neubauer Executive Director of Tufts Hillel and Emeritus Jewish Chaplain. He is the author of Singing God's Words: The Performance of Biblical Chant in Contemporary Judaism (Oxford University Press) and The Lord's Song in a Strange Land: Music and Identity in Contemporary Jewish Worship (Oxford University Press), as well as "Knowing how to Tell a Story" in Voices of the Field: Pathways in Public Ethnomusicology (Oxford University Press, 2021) and "Searching for a Metaphor: What is the Role of the Shaliach/Shalichat Tzibur (Leader of Prayer)?" in Studying Congregational Music: Key Issues, Methods, and Theoretical Perspectives (Routledge, 2021). In addition, his articles "Reimagining Spiritual Experience and Music: Perspectives from Jewish Worship in the United States" will be published in the forthcoming Oxford Handbook of Jewish Music (Oxford University Press) and "Singing God's Words: Contemporary Perspectives on Chanting Torah" will be published in Contemporary Jewish Music in America, 2000 – 2022, a special edition of The Journal of Synagogue Music (The Cantors' Assembly of America). His CD Abayudaya: Music from the Jewish People of Uganda (Smithsonian Folkways Recordings) was nominated for a GRAMMY award. His CD with video Delicious Peace: Coffee, Music and Interfaith Harmony in Uganda (Smithsonian Folkways Recordings) was awarded Best World Music CD by the Independent Music Awards. His research and writing focus on music and identity, music and spiritual experience, music and advocacy, and the impact of technology on the transmission of tradition. Rabbi Summit lectures widely around the country and has been invited to speak at Harvard University, Stanford University, Yale University, Princeton University, Dartmouth College, Amherst College, Wesleyan University, the University of California Santa Barbara, Indiana University and the University of Chicago.
Rabbi Summit has a special interest in the values that shape a meaningful and fulfilling life. Together with Rev. Scotty McLennan of Stanford University, he teaches a summer seminar addressing those issues at the Tufts European Center in Talloires, France entitled "What Happens Next?" He also works in the field of oral history and for four summers has conducted an oral history project with the Jewish community of Annecy, France, for American students, under the auspices of Tufts European Center. For three additional summers he taught a seminar at the Tufts European Center on the Holocaust and anti-Semitism in France. He has co-directed a project funded by the Department of Homeland Security establishing Muslim, Jewish, Christian dialogues and inter-religious education on five university campuses. He directs the Cummings/Hillel Program on Holocaust and Genocide Education under the auspices of Tufts Hillel. An accomplished musician, he has performed Jewish and traditional American music throughout the United States, as well as in England and Israel. During the Yom Kippur War, he performed for Israeli soldiers in the Sinai and Golan Heights. His songs examining those experiences were recorded on his record album Shepherd of the Highways.
Rabbi Summit was the inaugural recipient of the Edgar M. Bronfman Award for Lifetime Accomplishment in Hillel Professional Leadership, serving the movement "with distinction and honor." He was awarded Tufts University's Hosea Ballou Medal, established to recognize members of the Tufts community who have rendered exceptional service for the institution. He  He received Combined Jewish Philanthropies (Boston Jewish Federation) Rabbinic Leadership Award and was the inaugural recipient of the Anne Heyman Spirit Award, for work to further the mission of the Agahozo-Shalom Youth Village in Rwanda, a village for survivors of the Rwandan genocide. As part of this honor, the village's music building was named the "Jeffrey A. Summit Music Center." He has been named an Exemplar of Excellence by Hillel International. He has also received the Benjamin J. Shevach Memorial Award for distinguished achievement in Jewish educational leadership, Hebrew College's highest academic award. The programs he has initiated at Tufts examining ethical perspectives on the role of the university, sexual ethics, interfaith dialogue and the parent/child relationship have received national grants and awards. As a graduate student, he received both the James T. Koetting Memorial Prize for the outstanding graduate student paper presented at the annual meeting of the Northeast Chapter of the Society of Ethnomusicology and the Society for Ethnomusicology's Jaap Kunst Prize for the outstanding paper published by a student in the Journal of Ethnomusicology. His book on Jewish music and identity was awarded the Musher Publication Prize by the National Foundation for Jewish Culture. Rabbi Summit is past-president of the National Hillel Professional Association and has served on the Executive Committee of the National Board of Directors of Hillel: The Foundation for Jewish Campus Life.
Sam Zerin
Sam Zerin is a music scholar, composer, and pianist based in Providence, RI. She has held teaching positions at New York University, Brown University, and the Borough of Manhattan Community College, in addition to privately tutoring children and adults. She is also active as an online educator, blogging about music at DisneyMusicTheory.com and SocialMediaMusicTheory.com.
Sam's PhD dissertation, for defense in late 2019 at New York University, is the first critical biography of the Russian-Jewish violinist and composer Joseph Achron (1886-1943) and a theoretical investigation of late Romantic paradigms surrounding child prodigies and performer-composers. She is a specialist in early 20th century Jewish musical nationalism and has broader research interests in 21st century Yiddish pop songs, Disney music, virtuosity, and musical transcription.
Sam's work in Jewish music has involved a variety of projects, from archiving and digitization work to public lectures, networking musicians, fundraising, score editing, and participating in Jewish religious life as a Torah/Haftarah reader and shlicha tsibbur. She is the founder of the Joseph Achron Society, created an online archive of rare Jewish classical scores at the website of the American Society for Jewish Music, and wrote finding aids for uncatalogued materials at Hebrew Union College.
(Not teaching during 2020-2021 academic year)