I have a very strong admiration for each and every faculty member for not only what they bring intellectually but their chesed, their soul their spirit, the way they share when they make a mistake, the way they're willing to be vulnerable and open with us.

– Rebecca Weintraub, Rabbinical Student
Cantor Vera Broekhuysen `16
Vera Broekhuysen is the cantor of Temple Emanu-El of Haverhill, MA. Vera was ordained by Hebrew College in June of 2016, when she also earned her Master's Degree in Jewish Education. Vera sings as a soprano with the Zamir Chorale of Boston. She also performs in the band of Temple Emanu-El of Providence, RI, on vocals and drum, for their Shabbat Chai musical Kabbalat Shabbat services.
Vera has served trans-denominationally as cantorial soloist, professional leyner (Torah reader), and ba'alat t'fillah (prayer leader) at communities in Massachusetts and Vermont, including Boston Synagogue, the Jewish Community of Amherst, MA, Temple Hillel B'nai Torah in West Roxbury, MA, and Israel Congregation of Manchester, VT. Vera also tutors b'nei mitzvah students and adult learners privately.Vera is a Justice of the Peace in Massachusetts, and has officiated at weddings, b'nei mitzvah, baby namings, and other lifecycle events.
Vera lives in North Andover, Massachusetts, with her husband and two sons.
(Not teaching during 2020-2021 academic year)
Rachel Figurasmith
Rachel Figurasmith teaches courses that explore the intersection of neurodiversity and Jewish life & education. She is deeply interested in developing Jewish learning environments that actively invite people of all abilities to participate. Rachel resides in New York City, where she currently serves as the Executive Director of Repair the World NYC.
Joshua R. Jacobson
Senior Adviser, School of Jewish Music
D.M.A., University of Cincinnati
Joshua Jacobson served for 45 years as professor of music and director of choral activities at Northeastern University, including nine years as chair of the music department and six years as the Bernard Stotsky Professor of Jewish Cultural Studies. He is also founder and director of the Zamir Chorale of Boston, a world-renowned ensemble specializing in Hebrew music. Jacobson has written numerous articles and books, including "Chanting the Hebrew Bible: The Art of Cantillation" (Jewish Publication Society, 2002), which was a finalist for a National Jewish Book Award.
Cantor Becky Wexler Khitrik `14
Cantor Becky Wexler Khitrik `14
School of Jewish Music
Cantorial Ordination, Hebrew College
Cantor Becky Khitrik received her ordination from Hebrew College's School of Jewish Music in 2014. Originally from Washington, DC, she holds a bachelor of arts degree in music and religious studies from Macalester College (St. Paul, MN), a certificate of study from the Zoltán Kodály Institute (Kesckemét, Hungary), and a master's of arts degree in religion from the Yale Institute of Sacred Music (New Haven, CT). Cantor Khitrik is the cantor at Temple Sinai in Sharon, MA. Cantor Khitrik also enjoys an active performance career as a klezmer clarinetist. She has performed internationally and has received acclaim for her technical mastery, warm tone, and unique use of vibrato. She has developed several models for Jewish services based around the use of traditional nusach(prescribed melodies and modes for Jewish servies), and klezmer music.
Cantor Jeff Klepper
Cantorial Ordination, Hebrew Union College-Jewish Institute of Religion
Jeff Klepper is one of the world's leading composers of contemporary synagogue music. Several of his compositions, including Modeh Ani and Lo Alecha (both written with Klepper's former music partner, Rabbi Dan Freelander), have become synagogue standards. Their setting of Shalom Rav, composed in 1974, is the defining Jewish melody of a new style of worship, bridging varied traditions and connecting multiple generations. Klepper, who served from 2003 through 2019 as cantor of Temple Sinai in Sharon, Mass., and is now cantor emeritus, holds an honorary Doctor of Music from his alma mater, Hebrew Union College.
Jacob Meskin, PhD
Dr. Jacob Meskin is currently Academic Advisor and Senior Lecturer in the Me'ah Program at Hebrew College. He teaches in, and has taught for the Me'ah and Me'ah Select programs, the Tzion program, and for various synagogue and professional groups in the Boston area. In addition to having served for many years as teacher trainer for the Me'ah Program, he is co-author of the curriculum for Parenting Through A Jewish Lens, and works as a consultant on adult Jewish education and teacher training in the Boston area. Meskin was the inaugural holder of the Ruderman Chair in Jewish Studies at Northeastern University, and has taught at Princeton University, Rutgers University, the Bernard Revel Graduate School of Yeshiva University, Williams College, and Lehigh University. His articles have appeared in Modern Judaism, The Journal of Religion, Soundings, Levinas Studies, Judaism, Cross Currents, Educational Philosophy and Theory, and in several edited volumes. Despite being a transplant from New York City, Meskin has become an avid Boston sports fan. His hobbies include chess (which he thinks he's good at), Go (which he wishes he were good at), nineteenth century English novels, old movies, and Indian vegetarian food. He lives with his wife and daughter in Brookline.
Cantor Dr. Brian Mayer
Cantor Dr. Brian Mayer Cantor Dr. Brian Mayer
Brian J. Mayer, a recognized scholar of hazzanut (cantorial music), served as Dean of the School of Jewish Music from 2009 through 2019. Prior to his appointment at Hebrew College, Mayer taught for 14 years at the Jewish Theological Seminary in New York as an assistant professor of hazzanut. Since 1989, he has also served as cantor of Temple Emanu-El in Providence, R.I. Mayer was featured in the ABC-TV documentary "To God's Ear," which was nominated for an Emmy Award in 2002. In 2008, he was the artistic director of "Shining Through Broken Glass: Kristallnacht Concert," a highly acclaimed multimedia production featuring Leonard Nimoy. In 2003, he produced the CD Kolot Emanu-El.
Rabbi Margot Meitner, LICSW, MSW
Rabbinic Ordination, Hebrew College
Masters in Clinical Social Work, Smith College School for Social Work
(Teaching fall 2019)
Margot Meitner is a Boston-based community rabbi and psychotherapist. She holds a B.A. in Women's and Gender Studies and History from Yale University, an M.S.W. from Smith College School for Social Work, and rabbinical ordination and a Masters in Jewish Studies from Hebrew College. Margot is committed to accompanying people on their journeys toward emotional and spiritual health. She has a private psychotherapy and pastoral counseling practice at The Meeting Point and approaches her work with the understanding that individual healing is inextricably linked with collective healing and social change. She has served in a rabbinic capacity at Harvard Hillel, Congregation Beit Simchat Torah, the world's largest LGBTQ synagogue in NYC, and Congregation Agudas Achim, a Reconstructionist synagogue in Attleboro, Mass.
Barbara Merson, PhD
Ph.D. Lesley University & Hebrew College
BA: Brandeis University
MA: Colombia Univeristy
MA: SUNY Stony Brook
MA: Hebrew Union College
Barbara Merson is the executive director the Maine Jewish Film Festival. With extensive background in non-profit leadership, Barbara most recently served as the Executive Director of Temple Shaaray Tefila in Westchester, New York.  Barbara's experience also includes senior leadership positions at the Stamford Jewish Community Center, the ISEF Foundation, and the Slifka Foundation. An avid kayaker and hiker, Barbara lives in North Yarmouth with her glass artist husband Marty Kremer.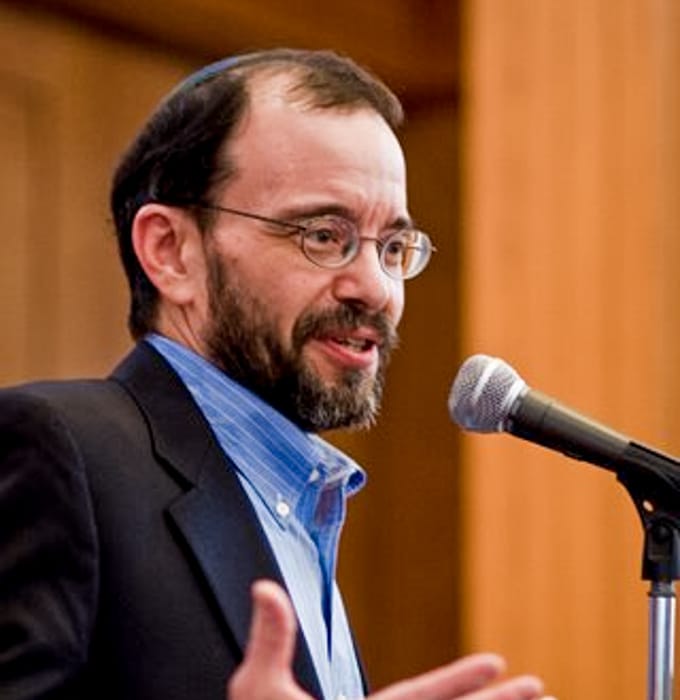 Rabbi Carl Perkins
Rabbinic Ordination, Jewish Theological Seminary
J.D. Harvard Law School
Carl Perkins has been the spiritual leader of Temple Aliyah in Needham, MA, since 1991. Educated at Haverford College, Harvard Law School and the Jewish Theological Seminary of America, Carl has taught and lectured widely in the Boston area, including at Hebrew College and Boston College Law School. He is the author of the revised edition of Embracing Judaism and numerous short essays on the Jewish Values Online website. (On leave for the 2019-2020 academic year only.)
(Not teaching during 2020-2021 academic year)
Judith S. Pinnolis
M.M., College-Conservatory of Music, University of Cincinnati
M.S., Simmons College
Judith S. Pinnolis has taught at the Debbie Friedman School of Sacred Music at Hebrew Union College-Jewish Institute of Religion. She is creator and editor of The Jewish Music WebCenter, a go-to resource in Jewish music. Currently she works as Collection Assessment Librarian at Berklee College of Music/Boston Conservatory and previously was a Librarian at Brandeis University for over 20 years. She has been active as former Chair of the Chapters Council of the Association of College and Research Libraries; President of the ACRL New England chapter; and Chair of the Jewish Music Roundtable of the Music Library Association.
(Not teaching during 2020-2021 academic year)
Cantor Ken Richmond
Cantorial Investiture, Jewish Theological Seminary
Cantor Ken Richmond has served since 2006 as cantor and family educator of Temple Israel of Natick, MA. He began his Jewish studies locally as a student at Solomon Schechter and Prozdor and as an apprentice to Cantor Charles Osborne. Richmond served as cantorial soloist for five years in Swampscott before graduating in 2004 from the H.L. Miller Cantorial School of the Jewish Theological Seminary. He plays several instruments, including violin, and his compositions include a Friday night Klezmer service.
(Not teaching during 2020-2021 academic year)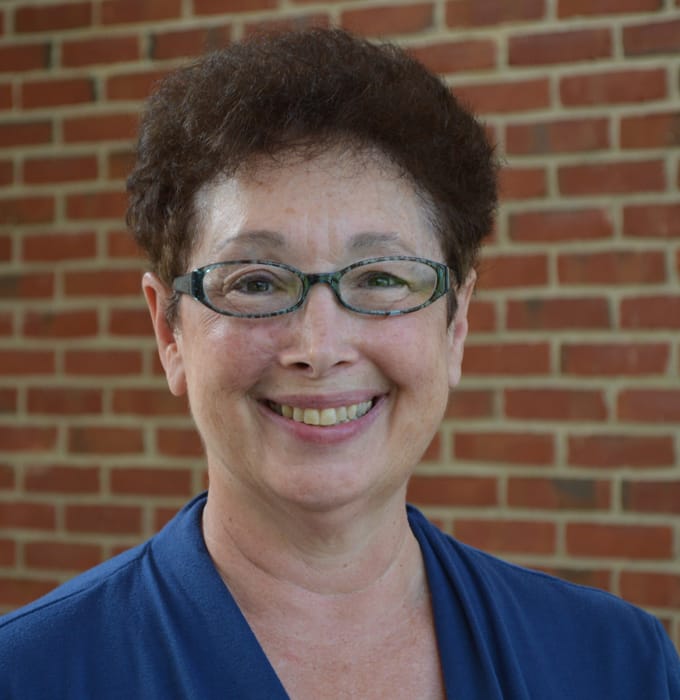 Susie Rodenstein
M.A., Harvard University
Susie Rodenstein is an experienced instructor in Jewish education and a certified school counselor. From 1992 to 1996, she was a Jerusalem Fellow. Upon her return to the United States, she joined the Mandel Teacher Educators Network, an organization that provides opportunities for text-based learning with colleagues from the United States, Canada and Israel.
David Stolow
David Stolow is the Co-Faculty Director of the Social Impact MBA Program at Boston University Questrom School of Business. He teaches graduate and undergraduate courses in Nonprofit Management and Social Enterprise and advises the 150+ MBA students who focus their graduate studies on issues of social impact. Professor Stolow previously served 10 years as Director of Strategic Development at Citizen Schools, a national nonprofit network of extended-day and after-school programs. Previously, Professor Stolow worked as the Chief Financial Officer for Boston Community Capital and for City Year. He has served in on the boards of several organizations and has conducted numerous workshops on financial oversight for board members. Professor Stolow graduated summa cum laude from Yale University and holds a Master's Degree in Public and Private Management from the Yale School of Management.
Cantor Louise Treitman
Cantorial Ordination, Hebrew Union College—Jewish Institute of Religion
ltreitman@hebrewcollege.edu
Education
Cantorial Ordination, Hebrew Union College-Jewish Institute of Religion (HUC-JIR)
Master of Music, New England Conservatory of Music
Biography
Cantor Louise Treitman helped to create the Jewish Music Institute at Hebrew College in the 1980s, which subsequently became the School of Jewish Music (SJM). She has continued her connection with Hebrew College since then in various capacities—as the former associate dean of the School of Jewish Music, and currently as a part-time faculty member in the rabbinic and graduate Jewish education programs and as a teacher, advisor and cantorial coach in the cantorial program. Cantor Treitman served Temple Beth David in Westwood, MA for 20 years and is honored to be their Cantor Emerita. She has served as the High Holy Day cantor at Beth Hillel in Rome, Italy, as well as Shir Hadash Firenze in Florence, both members of the World Union for Progressive Judaism. With degrees from Wellesley College and the New England Conservatory of Music, she received her Certification as an Invested Cantor through HUC-JIR in New York. Cantor Treitman was the president of the Jewish Ministers Cantors Association of New England and the founding president of the New England Board of Cantors. In addition to singing with the Zamir Chorale of Boston, she is co-founder/director of the vocal octet 'Il Concerto di Salamone Rossi Hebreo.' Louise lives in Lexington with her husband, Rick, and dog, Gracie Slick. She has three grown daughters and four grandchildren—so far.
Selected Performances