I have a very strong admiration for each and every faculty member for not only what they bring intellectually but their chesed, their soul their spirit, the way they share when they make a mistake, the way they're willing to be vulnerable and open with us.

– Rebecca Weintraub, Rabbinical Student
Edward Breuer
Ph.D., Harvard University
Edward Breuer teaches Jewish history at the Hebrew University of Jerusalem. His work focuses on medieval and modern Jewish intellectual history, specializing in the Jewish Enlightenment of the 18th and 19th centuries. Breuer is the author of "The Limits of Enlightenment: Jews, Germans and the 18th Century Study of Scripture" (Harvard University Press, 1996).
Allison Cook
Allison Cook
Director, Clinical Mentor Faculty
Shoolman Graduate School of Jewish Education

Allison Cook is the founding coordinator of Hebrew College's Clinical Mentor Faculty Program and a faculty member of the Congregational Education Initiative. Sheis the co-creator and co-director of The Pedagogy of Partnership, an innovative research-based pedagogy for the design of relationship-centered education. Allison has published both scholarly and popular articles on this work, has created practical tools and frameworks to improve teaching and learning, and conducts trainings, consultations, and coaching with educators. Areas of interest include design and pedagogy for civil discourse, pluralistic Jewish education, learning as a spiritual practice, and interpreting texts with others. Allison is affiliated with both Hebrew College and Brandeis University. An alumna of the Wexner Graduate Fellowship, Allison earned her Ed.M. in Teaching and Learning from the Harvard Graduate School of Education and an M.A. of Jewish Studies from Hebrew College. She lives in Cambridge, MA with her husband and three children.
Rabbi David Frankel
Rabbinic Ordination, Schechter Institute for Judaic Studies
Ph.D., Hebrew University
David Frankel, an adjunct instructor in Bible, has served since 1992 as a senior lecturer in Bible at the Schechter Institute of Jewish Studies in Jerusalem. From 1991 to 1996, he was rabbi of Congregation Shevet Achim in Gilo, Jerusalem. Among his published works are "The Murmuring Stories of the Priestly School: A Retrieval of Ancient Sacerdotal Lore" (Brill, 2002) and "The Land of Canaan and the Destiny of Israel: Theologies of Territory in the Hebrew Bible" (Eisenbrauns, 2011).
Linna Ettinger
Linna Ettinger
Assistant Director, Early Childhood Institute
Linna Ettinger is Assistant Director of the Early Childhood Institute of the Shoolman Graduate School of Jewish Education. Linna has a Bachelor of Science degree from Massachusetts Institute of Technology in Applied Mathematics and a MJEd from Hebrew College. While she has worked in the fields of mathematical modeling and software engineering, Linna also has experience teaching at the Billy Dalwin Preschool of Temple Emunah and has served as lay co-chair of Adult Education at Temple Emunah in Lexington, MA for over a decade. Linna is a group leader for the Shalom Hartman Institute and she brings groups to study in the Community Leadership Program in Jerusalem each year. Linna's blogs include: www.sciencefunfortheholidays.blogspot.com, www.2017israelbhecec.blogspot.com, JEEFnews.blogspot.com and linnasessays.blogspot.com.
Abigail Gillman
Ph.D., Harvard University
Abigail Gillman, associate professor of modern languages and comparative literature at Boston University, is an expert on German Jewish culture, bible translation, the art and architecture of memory and on the historic dialogue between German and Hebrew language and literature. She is the author of "Viennese Jewish Modernism: Freud, Hofmannsthal, Schnitzler and Beer-Hofmann" (Pennsylvania State University Press, 2008) and is writing a cultural history of German Jewish Bible translation from 1783 to 1961.
Rabbi Zvi Grumet
Rabbinic Ordination, Yeshiva University
Ed.D., Yeshiva University
Zvi Grumet is on the faculty of the Pardes Institute in Jerusalem and is the coordinator of the Tanakh program at Yeshivat Eretz Hatzvi. He also serves as a senior staff member at The Lookstein Center for Jewish Education, where he edits the professional journal Jewish Educational Leadership. Grumet's primary research focus is on literary-theological reading of Tanakh; he is currently completing a book on Moses' development as a leader.
Joshua R. Jacobson
Senior Adviser, School of Jewish Music
D.M.A., University of Cincinnati
Joshua Jacobson is professor of music and director of choral activities at Northeastern University, where he served for nine years as chair of the music department and six years as the Bernard Stotsky Professor of Jewish Cultural Studies. He is also founder and director of the Zamir Chorale of Boston, a world-renowned ensemble specializing in Hebrew music. Jacobson has written numerous articles and books, including "Chanting the Hebrew Bible: The Art of Cantillation" (Jewish Publication Society, 2002), which was a finalist for a National Jewish Book Award.
Rabbi Neil Janes
Rabbinic Ordination, Leo Baeck College
Neil Janes is spiritual leader of the West London Synagogue in the U.K. Ordained in 2006, he spent a year at Haifa University, in 2011, working toward a doctorate in Jewish thought and continues to conduct research in this area. He holds a bachelor's degree in psychology and education from Cardiff University and teaches courses related to pedagogic issues in teaching rabbinic literature for Hebrew College.
Rabbi Alvan Kaunfer
Rabbinic Ordination, Jewish Theological Seminary
D.H.L., Jewish Theological Seminary
Alvan Kaunfer is rabbi emeritus at Temple Emanu-El, Providence, R.I., where he served for 25 years as religious-school and high-school principal, youth director, adult-education coordinator and associate rabbi, and supervised educational and family programming. He is also founding director of the Solomon Schechter Day School in Providence. Kaunfer has published many articles on Jewish education and on midrash.
Cantor Jeff Klepper
Cantorial Ordination, Hebrew Union College-Jewish Institute of Religion
Jeff Klepper is a practicing cantor and one of the world's leading composers of contemporary synagogue music. Several of his compositions, including Modeh Ani and Lo Alecha (both written with Klepper's former music partner, Rabbi Dan Freelander), have become synagogue standards. Their setting of Shalom Rav, composed in 1974, is the defining Jewish melody of a new style of worship, bridging varied traditions and connecting multiple generations. Klepper, who has served since 2003 as cantor of Temple Sinai in Sharon, Mass., holds an honorary Doctor of Music from his alma mater, Hebrew Union College.
Rabbi Van Lanckton, Rab`09
Placement Advisor, Rabbinical School
Rabbinic Ordination, Rabbinical School of Hebrew College
J.D. Harvard Law School
Van Lanckton earned his BA from Yale College and JD from Harvard Law School. He converted to Judaism in 1967 and subsequently had a distinguished career in Jewish communal life, including as President of a large Conservative synagogue and President of the New England Region of the American Jewish Congress. He practiced law in Massachusetts from 1967 until 2003, when he enrolled in the Rabbinical School of Hebrew College as one of 17 founding students. He was ordained in 2009. He founded and serves as Executive Vice President of the Alumni Association of the Rabbinical School of Hebrew College. He is Vice Chair of the Board of Trustees of Hebrew College.
Amy Lieberman
M.M., Yale University
Amy Lieberman teaches in the School of Jewish Music and is the conductor of Kol Arev, Hebrew College's choir-in-residence. She is also equally at home conducting orchestral and choral music. For five years, she was director of choral activities at the New England Conservatory of Music, where she conducted the NEC concert choir, chamber singers and women's chorus. Lieberman has also been a visiting assistant professor at Wilkes University in Wilkes-Barre, Pa., where she was director of choral activities and music director for the opera and theater division.
Ariel Margolis
Ariel Margolis
Adjunct Instructor, Shoolman Graduate School of Jewish Education
M.A., Bridgewater State University
Ariel Margolis joined Hebrew College in 2014 as Director of Makor, Director of Online Learning, and an instructor in special education at the Shoolman Graduate School of Jewish Education. He is known in the Jewish day school teaching community for his commitment to innovative educational models and leveraging technology to help students engage with STEM and Judaic curriculum. Prior to joining Hebrew College, Margolis worked at Kehillah Schechter Academy for 15 years, where he served as a math, science and Tanakh teacher; middle-school principal; teacher coach; and instructional technology coach.
Keren McGinity, Ph.D.
Director, Interfaith Families Jewish Engagement
Ph.D. Brown University
Keren R. McGinity is the Founding Director of the Love & Tradition Institute. She is the author of Still Jewish: A History of Women & Intermarriage in America (NYU Press, 2009) and Marrying Out: Jewish Men, Intermarriage, and Fatherhood (Indiana University Press, 2014) among other publications. She was the inaugural Mandell L. Berman Postdoctoral Research Fellow in Contemporary American Jewish Life at the University of Michigan's Frankel Center for Judaic Studies (2008-2010) and earned her Ph.D. from Brown University, where she subsequently held an appointment as a visiting assistant professor of history (2005-2008). Dr. McGinity is affiliated with Brandeis University.
Rabbi Richard (Rim) Meirowitz
Adjunct Professor
Rabbinic Ordination, Jewish Theological Seminary
After serving as Educational Director at the New City (NY) Jewish Center for 6 years and as the Rabbi at Temple Emunah in Lexington MA, Rim became the Founding Headmaster of the Rashi School, the Boston Area Reform Jewish Day School currently in Dedham, and the Rabbi at Temple Beth Israel in Waltham. While at the Rashi School, after considerable soul-searching, Rim realized that his ministry was no longer compatible with the Conservative Movement. He resigned from the RA and was accepted into the CCAR. He has continued to serve the Reform Movement since that time at the Rashi School for 7 years, as the Educational Director at the Joint Temple Sinai/Temple Ohabei Shalom school in Brookline, and as the Rabbi at Temple Shir Tikvah in Winchester MA from which he retired in 2014. For a number of years he served as the only Rabbi on the Board of interfaithfamily.com. Rim continues to serve as a mentor for a number of Rabbis and finds a particular satisfaction in helping people move along their spiritual paths.
Rabbi Margot Meitner, LICSW, MSW
Rabbinic Ordination, Hebrew College
Masters in Clinical Social Work, Smith College School for Social Work
Masters in Clinical Social Work, Smith College School for Social Work
Margot Meitner is a Boston-based community rabbi and psychotherapist. She holds a B.A. in Women's and Gender Studies and History from Yale University, an M.S.W. from Smith College School for Social Work, and rabbinical ordination and a Masters in Jewish Studies from Hebrew College. Margot is committed to accompanying people on their journeys toward emotional and spiritual health. She has a private psychotherapy and pastoral counseling practice at The Meeting Point and approaches her work with the understanding that individual healing is inextricably linked with collective healing and social change. She has served in a rabbinic capacity at Harvard Hillel, Congregation Beit Simchat Torah, the world's largest LGBTQ synagogue in NYC, and Congregation Agudas Achim, a Reconstructionist synagogue in Attleboro, Mass.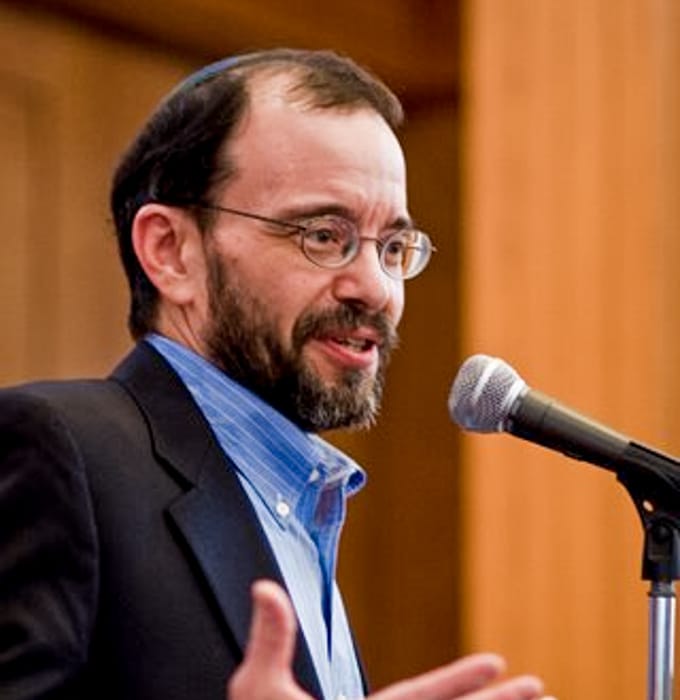 Rabbi Carl Perkins
Rabbinic Ordination, Jewish Theological Seminary
J.D. Harvard Law School
Carl Perkins has been the spiritual leader of Temple Aliyah in Needham, MA, since 1991. Educated at Haverford College, Harvard Law School and the Jewish Theological Seminary of America, Carl has taught and lectured widely in the Boston area, including at Hebrew College and Boston College Law School. He is the author of the revised edition of Embracing Judaism and numerous short essays on the Jewish Values Online website.
Judith S. Pinnolis
M.M., College-Conservatory of Music, University of Cincinnati
M.S., Simmons College
Judith S. Pinnolis has taught at the Debbie Friedman School of Sacred Music at Hebrew Union College-Jewish Institute of Religion. She is creator and editor of The Jewish Music WebCenter, a go-to resource in Jewish music. Currently she works as Collection Assessment Librarian at Berklee College of Music/Boston Conservatory and previously was a Librarian at Brandeis University for over 20 years. She has been active as former Chair of the Chapters Council of the Association of College and Research Libraries; President of the ACRL New England chapter; and Chair of the Jewish Music Roundtable of the Music Library Association.
Rachel Raz. MJEd`06
Rachel Raz. MJEd`06
Director, Early Childhood Institute

Rachel Raz, Director of the Early Childhood Institute in the Shoolman Graduate School, has worked as a teacher, developed curricula and conducted professional-development training for educators during her distinguished career in education. In addition, she serves as Director of the Boston-Haifa Early Childhood Connection and the Greater Boston Early Childhood Directors Council, both of which operate under the auspices of Combined Jewish Philanthropies. Raz earned her undergraduate degree at Bar-Ilan University in Israel and Master of Jewish Education at Hebrew College.
Ina Regosin
M.A., Wheelock College
A national leader in the field of early-childhood education, Ina Regosin is the founding director of the Early Childhood Institute in the Shoolman Graduate School of Jewish Education. She serves as editor of "Milk and Honey: A Curriculum Compendium for Early Childhood Educators." A veteran Jewish educator who has worked in all aspects of Jewish education, from days schools to Jewish camps, Regosin has undertaken graduate Jewish studies at Yeshiva University and the Jewish Theological Seminary.
Cantor Ken Richmond
Cantorial Investiture, Jewish Theological Seminary
Ken Richmond has served since 2006 as cantor and family educator of Temple Israel of Natick, MA. He began his Jewish studies locally as a student at Solomon Schechter and Prozdor and as an apprentice to Cantor Charles Osborne. Richmond served as cantorial soloist for five years in Swampscott before graduating in 2004 from the H.L. Miller Cantorial School of the Jewish Theological Seminary. He plays several instruments, including violin, and his compositions include a Friday night Klezmer service.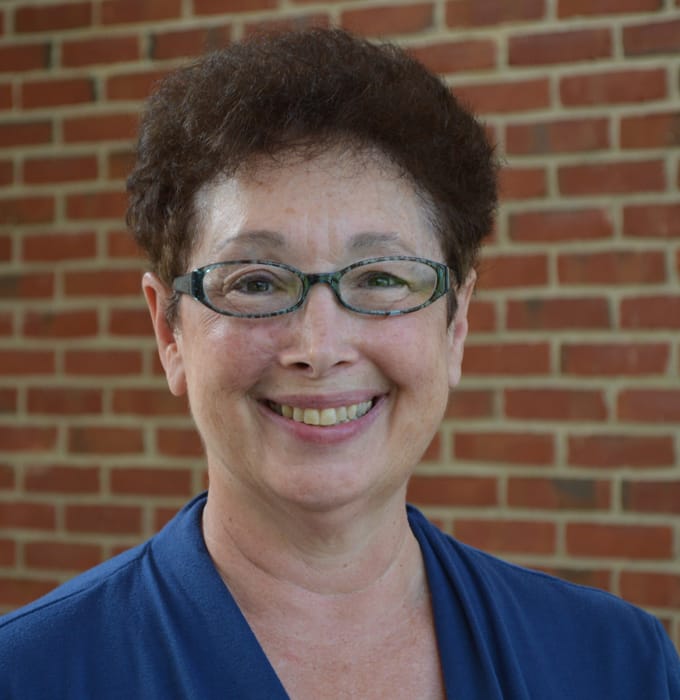 Susie Rodenstein
M.A., Harvard University
Susie Rodenstein is an experienced instructor in Jewish education and a certified school counselor. From 1992 to 1996, she was a Jerusalem Fellow. Upon her return to the United States, she joined the Mandel Teacher Educators Network, an organization that provides opportunities for text-based learning with colleagues from the United States, Canada and Israel.
Francine Ferraro Rothkopf, MJLS'10
Francine Ferraro Rothkopf is tefillah coordinator and Web director at MetroWest Jewish Day School in Framingham, MA, and was a member of the school's founding board of directors. An independent torah teacher for b'nai mitzvah students, she served for 13 years as cantorial soloist for the High Holy Days at Congregation Sha'arei Shalom in Ashland, Mass. The focus of Rothkopf's Master of Arts in Jewish Liberal Studies at Hebrew College was biblical and rabbinic text interpretation, concentrating on educating people with special needs.
Cantor Neil Schwartz
Cantorial Ordination, Jewish Theological Seminary
Neil Schwartz is cantor at a synagogue in Saskatoon, Canada, and Jewish chaplain for the University of Saskatchewan. He has taught in the United Synagogue of Conservative Judaism's Imun program for adult lay religious leaders, and he notates nusach and trope for Kinnor Software.
Susan Shevitz
Ph.D., Harvard University
Susan Shevitz teaches the seminar in rabbinic leadership to fifth year students. In addition, she is professor emerita at Brandeis University where she taught in and then directed the Hornstein Program in Jewish Communal Service (now Jewish Professional Leadership) for over 20 years. Susan is currently on the faculty of the executive doctoral program at the Jewish Theological Seminary. Her research and teaching focus on organizational culture and change, leadership and pluralism in Jewish life.
Jeffrey Spitzer
M.Phil., Jewish Theological Seminary
Jeffrey Spitzer is a master teacher and educational leader in the field of Jewish studies and Jewish educational technology. He is former chair of the rabbinic literature department at Gann Academy in Waltham, Mass., and is currently on the Jewish studies faculty at American Hebrew Academy, a Jewish, college-preparatory boarding school in Greensboro, N.C. Spitzer holds a Master of Philosophy in ancient Judaism with distinction from the Jewish Theological Seminary.
Rabbi David Starr
PhD. and Rabbinic Ordination, Jewish Theological Seminary
Rabbi David Starr, Ph.D. is the Executive Director of Tzion, a Program for Israel Literacy, and a visiting Research Associate of the Tauber Institute for the Study of European Jewry, Brandeis University. He previously served as Scholar in Residence for Israel Education & Programs at Gann Academy, the pluralistic Jewish high school in greater Boston. He was the founding Dean of Me'ah and Vice President at Hebrew College, and teaches on the faculty of the Wexner Heritage Program. He lectures on topics related to history and religion. David is currently writing a biography of Solomon Schechter and a study of Me'ah and its impact on adults and community. He holds a doctorate in history and Jewish studies from Columbia and rabbinic ordination from JTS.
Cantor Louise Treitman
Cantorial Ordination, Hebrew Union College—Jewish Institute of Religion
M.M., New England Conservatory of Music
ltreitman@hebrewcollege.edu
Louise Treitman, who helped to create the Jewish Music Institute — now the School of Jewish Music — in the 1980s, returned to Hebrew College in 2008 to work in the cantor-educator program. In June 2015, she stepped down as the school's associate dean to return to the pulpit at Beth El Temple Center, a Reform congregation in Belmont, MA. Treitman formerly served as assistant conductor of the Zamir Chorale of Boston and continues to sing with the group. She is co-director of Il Concerto di Salamone Rossi Hebreo and serves on the board of Mayyim Hayyim, a community mikveh and family-education center in Newton, MA.