A Fellowship Program for High School Students
Sponsors
The Miller Center for Interreligious Learning & Leadership of Hebrew College and the E. Rhodes and Leona B. Carpenter Foundation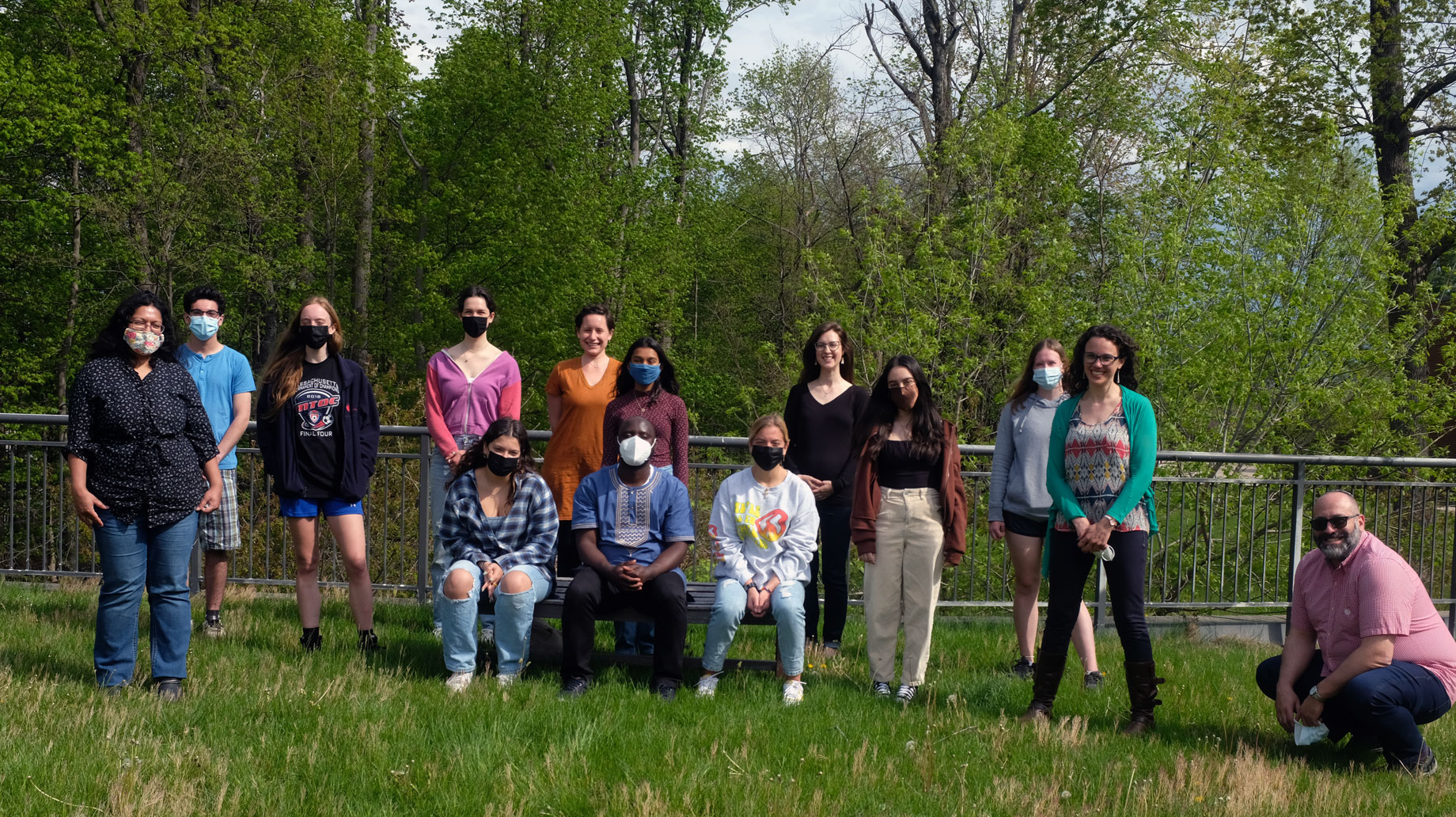 Overview
This fellowship program is designed to train outstanding ​high school sophomores, juniors and seniors—15-18 fellows total annually—from Greater Boston to serve as interreligious and cross-cultural leaders, with the capacity to engage the diversity of our city (and broader society) with thoughtfulness, skill, and care. In constructing this intentionally diverse group, we will recruit a passionate cohort of young people from different spiritual and ethical backgrounds, including those who identify as "religious" and "secular." We will also pay careful attention to other axes of difference, including race, class, and gender. By the same design, Mentors are selected from local graduate theological programs and emerging faith leaders to model, companion, teach, lead, and empower. In developing this initiative, we are working collaboratively with leaders and educators from various houses of worship, schools, and civic organizations throughout the city. 
The ethical/spiritual foundation for the project is the ancient and enduring notion that every human being is of inestimable worth, and that a society thrives when people learn to honor each other's similarities ​and​ differences. In this moment of increased polarization and resurgent intolerance, we need to help young people develop the ability and sensibility to find common ground when possible, and to engage in ​dignified d​iscourse and debate when necessary. This is particularly important for our target audience, as these teens move closer to adulthood, preparing to leave home for college, university, and work life. 
The overarching goal of the initiative is to cultivate a network of thoughtful and skilled young leaders able to build bridges of understanding and cooperation, and to stand up to bigotry and hate. To accomplish this, the Dignity Project aims to give voice and agency to Youth Fellows. It aims to recognize their intelligence and capacity, include them in community projects, and help them to realize their perspective is valued and they can be leaders and bridge builders in this world. The hands-on community building that takes place in the Dignity project moves learning out of the realm of the theoretical as Fellows practice hard skills together like active listening, facilitation, conflict resolution, and program design. In partnering together, Mentors and Fellows are building confidence and trust as they design solutions to address community needs.
Aliza Kopans, High School Senior 2020-2021 Fellow

I just want to express my gratitude. It's really been a transformative couple of months and I am so excited to see where the year leads. I think one of the most important things I have gotten out of the Dignity Project so far has been a space to practice hard conversations. It is something that you don't really understand the full value of until you are in a space where that kind of approach to discourse is really cultivated. I am applying to colleges and I have written about the Dignity Project in a whole bunch of my supplemental essays. I truly believe that the skills I am learning right now, in terms of how to galvanize a group and reach a compromise, or reach a place of being able to agree to disagree in the midst of heated debate, I know I will carry that with me throughout the rest of my high school experience and into college and beyond. Once again thank you thank you for all of your support. The fifteen other fellows and all of our mentors deeply appreciate it.
The Dignity Project is a much-needed and very thoughtfully developed space for accompanying the next generation of leaders. Integrating spiritual diversity is a critical component of embracing the fullness of humanity and ushering the compassion and wisdom required for a better future.

Preeta Banerjee, 2020-2021 Mentor
How to Apply
The 2021-2022 application is now open. Please fill out the following online fellowship application form and instruct your letter of recommendation to be emailed to soakleyhersey@hebrewcollege.edu. Dignity Project Staff will contact the applicant via email within a month of receiving the application and letter of recommendation. Thanks for your interest! If you would like to hear more about the program from the Program Director or a past Fellow or Mentor, we'd love to have a phone or Zoom conversation with you.