Hebrew College Arts Initiative
In 2021, Hebrew College established its Arts and Culture initiative in keeping with the College's long-standing mission of fostering love of Torah, social justice, pluralism, and creativity. Our exhibitions are open to the public, providing access to learning and on-going conversation.
The same year, Hebrew College also launched an Artist Beit Midrash in partnership with the Jewish Arts Collaborative and CJP. This new Jewish learning salon brings together Boston artists to study Jewish texts, share their creative processes, and build community and connection.
---
"In the Beginning": Art Exhibit Features Works by Mel Brown
September 10-December 14, 2023
Beginning September 10th, Hebrew College will be showing a collection of artist Mel Brown's acrylic and ink on canvas paintings in an exhibit called "In the Beginning" in the new Atkins Atrium on our shared campus in Newton. The exhibit opens with an event on September 10th from 5-7 p.m. celebrating the launch of Hebrew College's first art exhibit of the new academic year.. Read more.
---
Images from Hebrew College Art Exhibits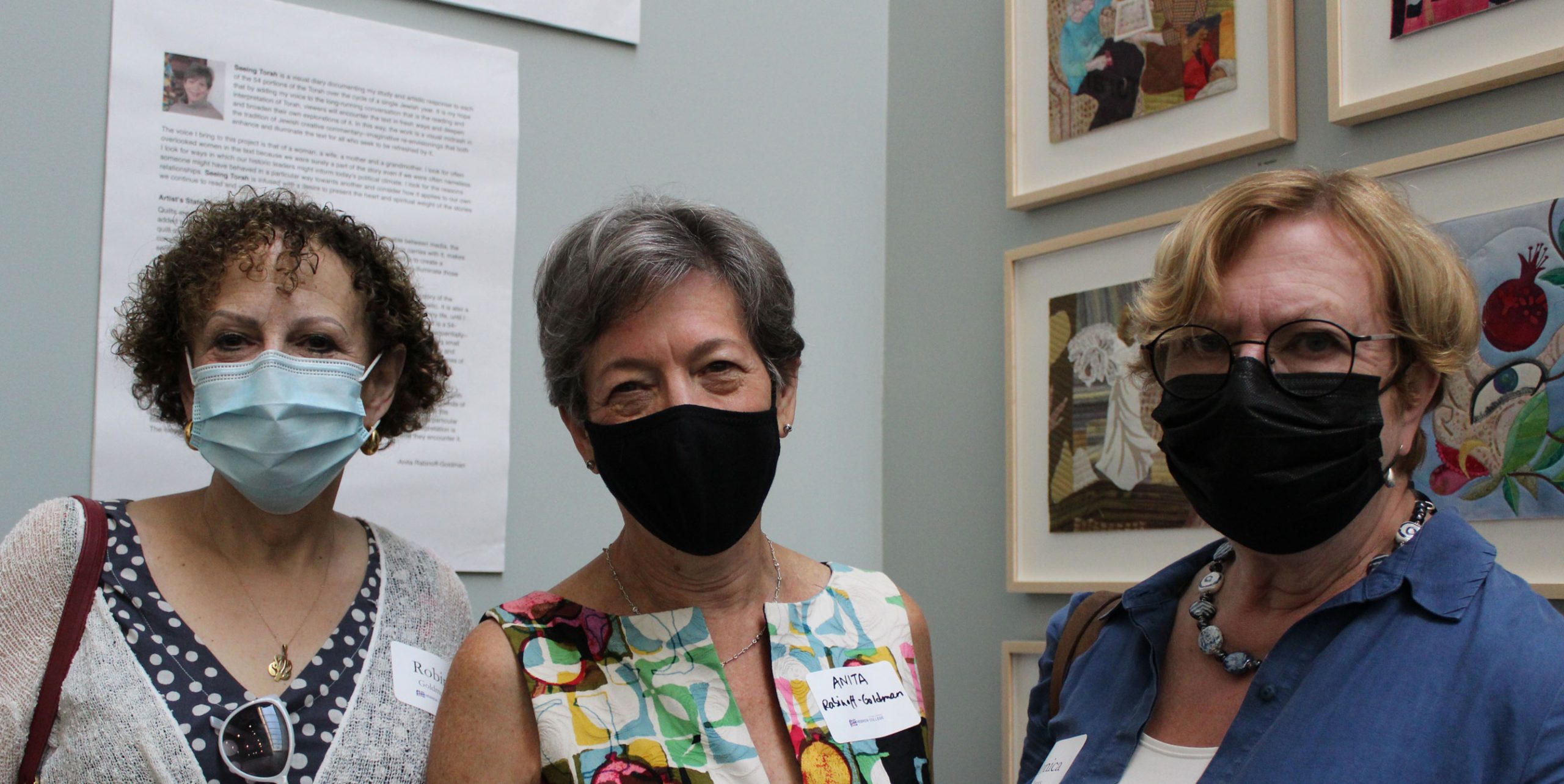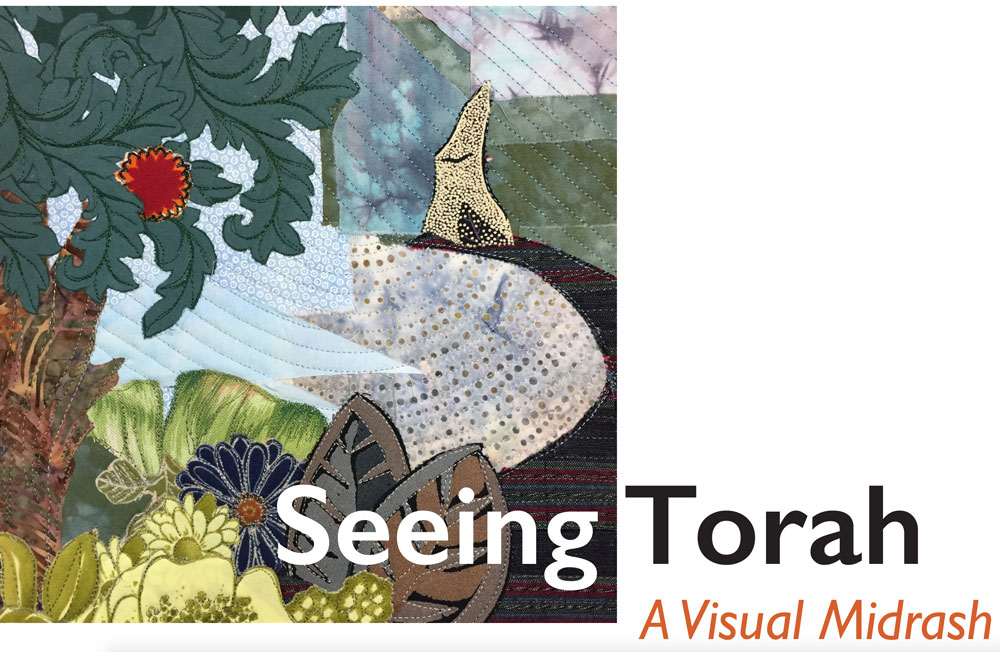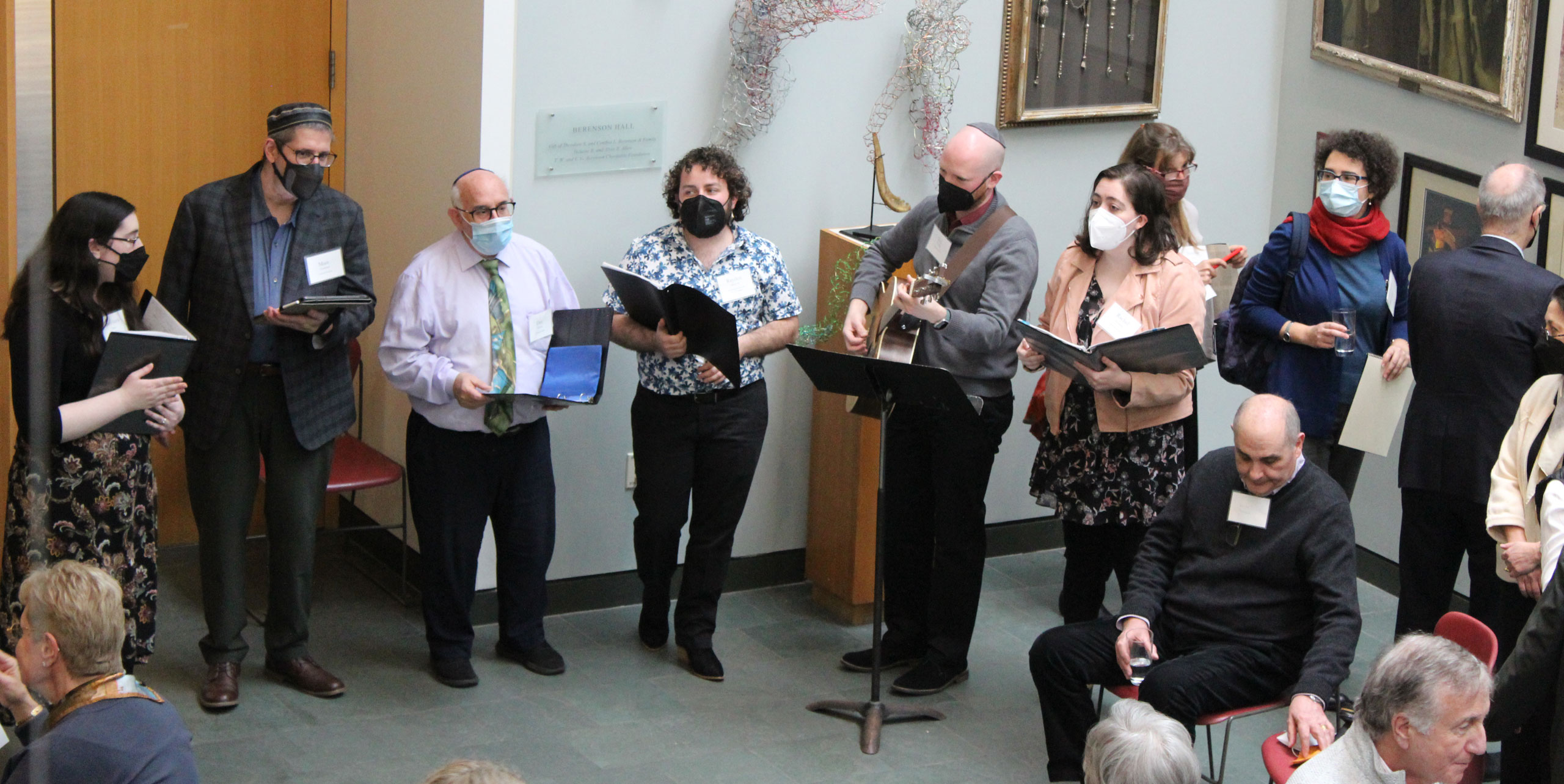 ---
Artist Beit Midrash
A learning community for creatives
Hebrew College has partnered with JArts & CJP to create the Artist Beit Midrash, a new Jewish learning salon, that will bring up to 28 Boston-area Jewish artists of all kinds together to study Jewish text, share their creative process, and build community.
Is your creative drive a big part of your life, personally or professionally? Would you like to nourish your creativity with Jewish learning and community? Would you like to engage in your creative work as a spiritual practice? Come join the Artist Beit Midrash!
Launched in 2021, the Artist Beit Midrash is a Jewish learning salon that brings together Boston-area Jewish creators to study Jewish text, reflect on their creative process, and build community. In our inaugural year, our community included writers, installation artists, photographers, singers, theater directors, textile painters, memoirists, poets, potters and more.
Applicants' work may be Jewishly themed, but does not need to be. All mediums, themes, and levels of artistic and textual ability are welcome. Commitment to creative living as Jews is what brings us together.
When you participate, you receive:
A community and network of local Jewish artists and creators
Monthly guided study of rich and accessible contemporary and classical texts
Opportunities to reflect on your creative process in a small group setting
A place where your work and thoughts are received as sacred gifts
Rabbi Shoshana Meira Friedman, Co-creator and Director of Professional Development at Hebrew College

There is so much to explore in Judaism that can enrich our lives as artists and our creative process. We can delve into Jewish history and texts that speak to the role of artist as creator, or our engagement in the societal challenges facing us, or how memory and trauma function in our art, or how we build resilience and joy in troubling times.