A Capital Campaign for Hebrew College
Branching Out, Building Together is a capital campaign to build a new home for Hebrew College on a shared Jewish campus in Newton. Learn more about us.
A Vision for a Newton Campus Collaborative
Three years ago, Hebrew College made the decision to sell the College's current campus in order to eliminate debt, reduce operating costs, rededicate resources to people and programs, and seek new opportunities for strategic partnership and collaboration.
In January 2023, we will relocate to 1860 Washington Street in Newton, where we will join Temple Reyim, Mayyim Hayyim Living Waters Community Mikveh and Education Center, Kesher Newton, Zamir Chorale of Boston,  Jewish Arts Collaborative, Jewish Women's Archive, Keshet, and the Massachusetts Board of Rabbis to create an interdisciplinary hub of Jewish learning, spirituality, and innovation.
Campaign Newsletters
December 2022 | April 2022 | December 2021 | August 2021 | March 2021
---
Building. Dreaming. Growing. Together.
Our new campus will preserve the warmth of the learning community we have cultivated while creating pioneering opportunities for us to branch out and grow. We will renovate 25,000 square feet of existing space, and build an additional 15,000 square feet of new construction with state-of-the-art facilities.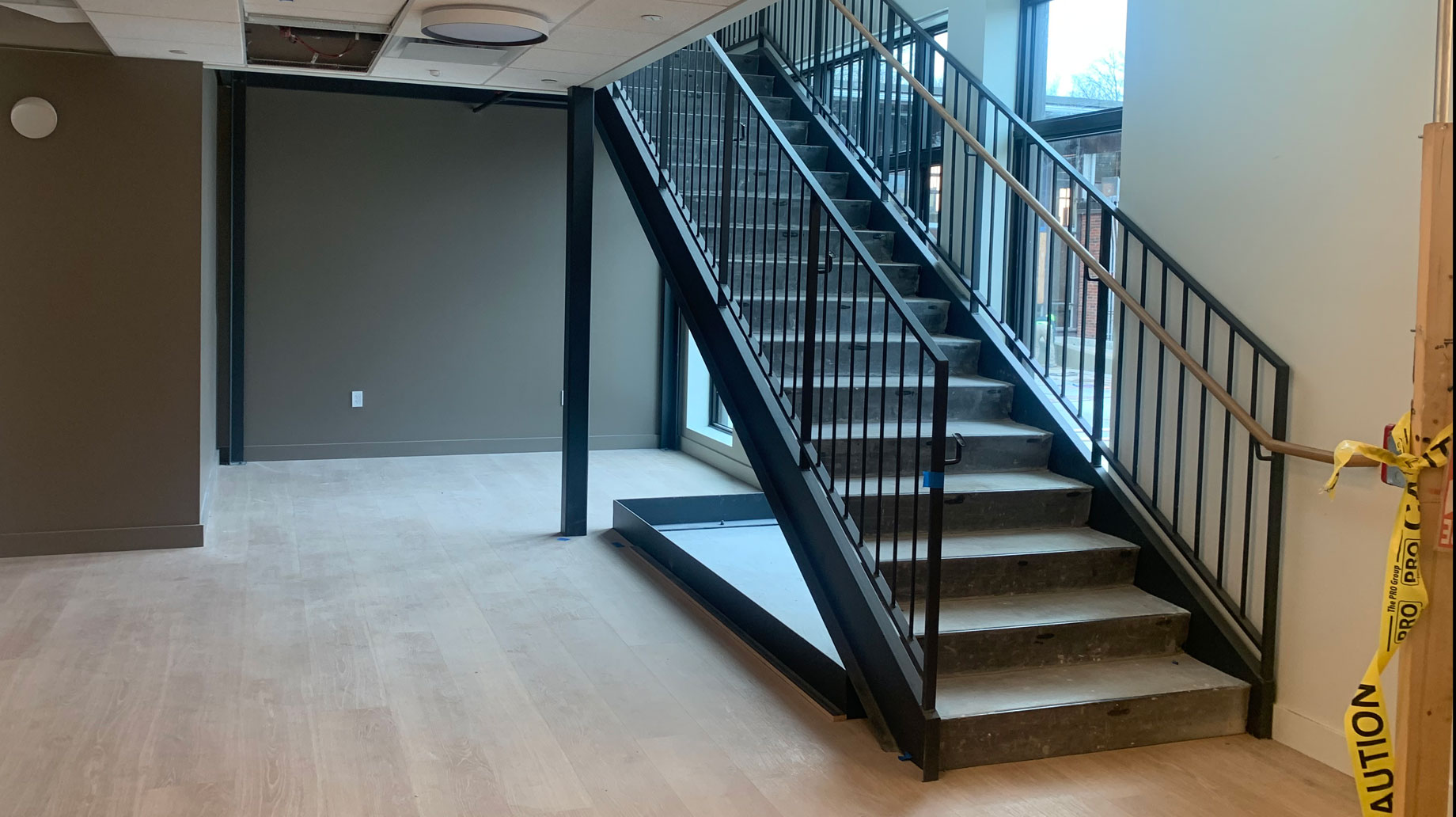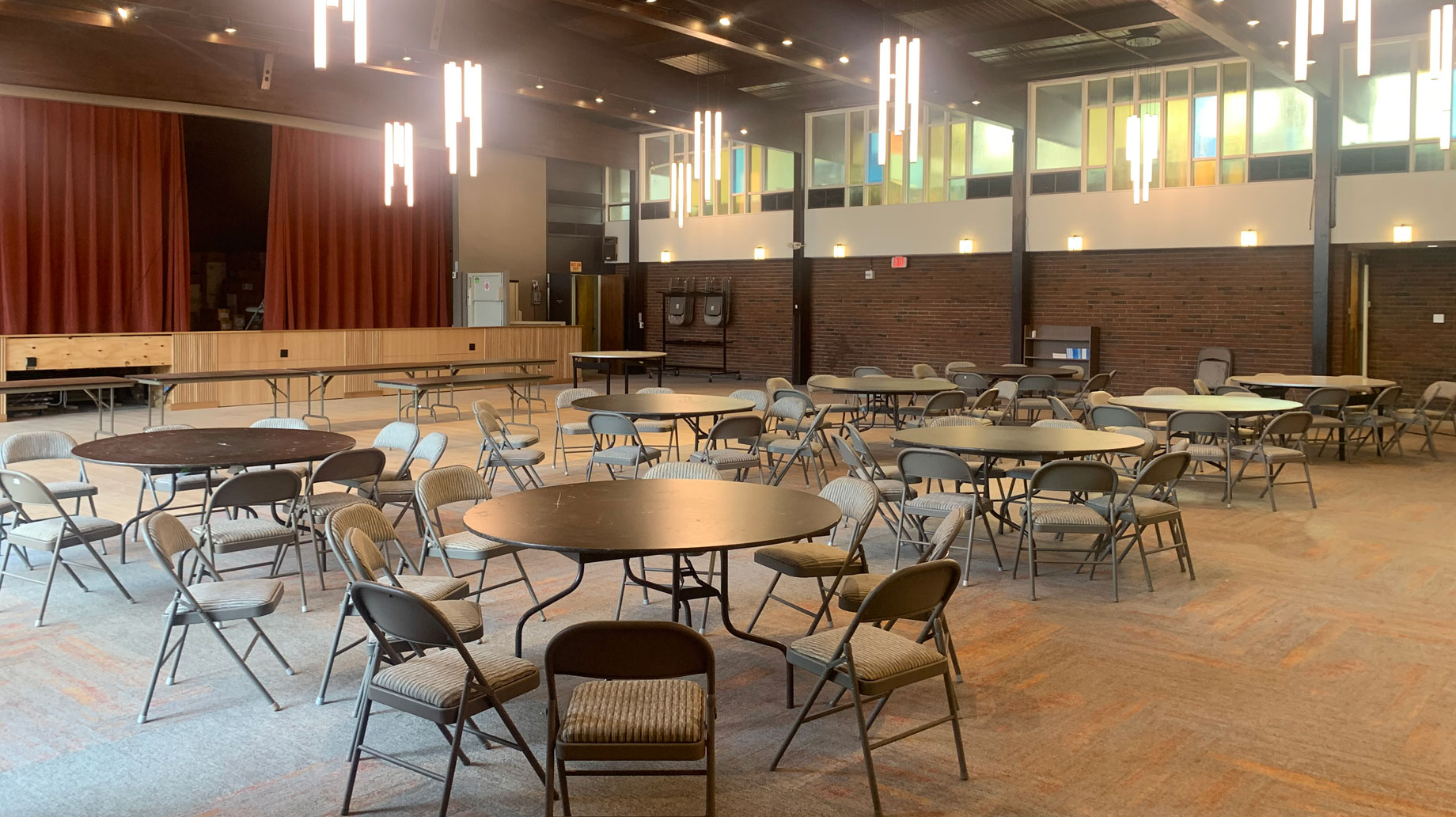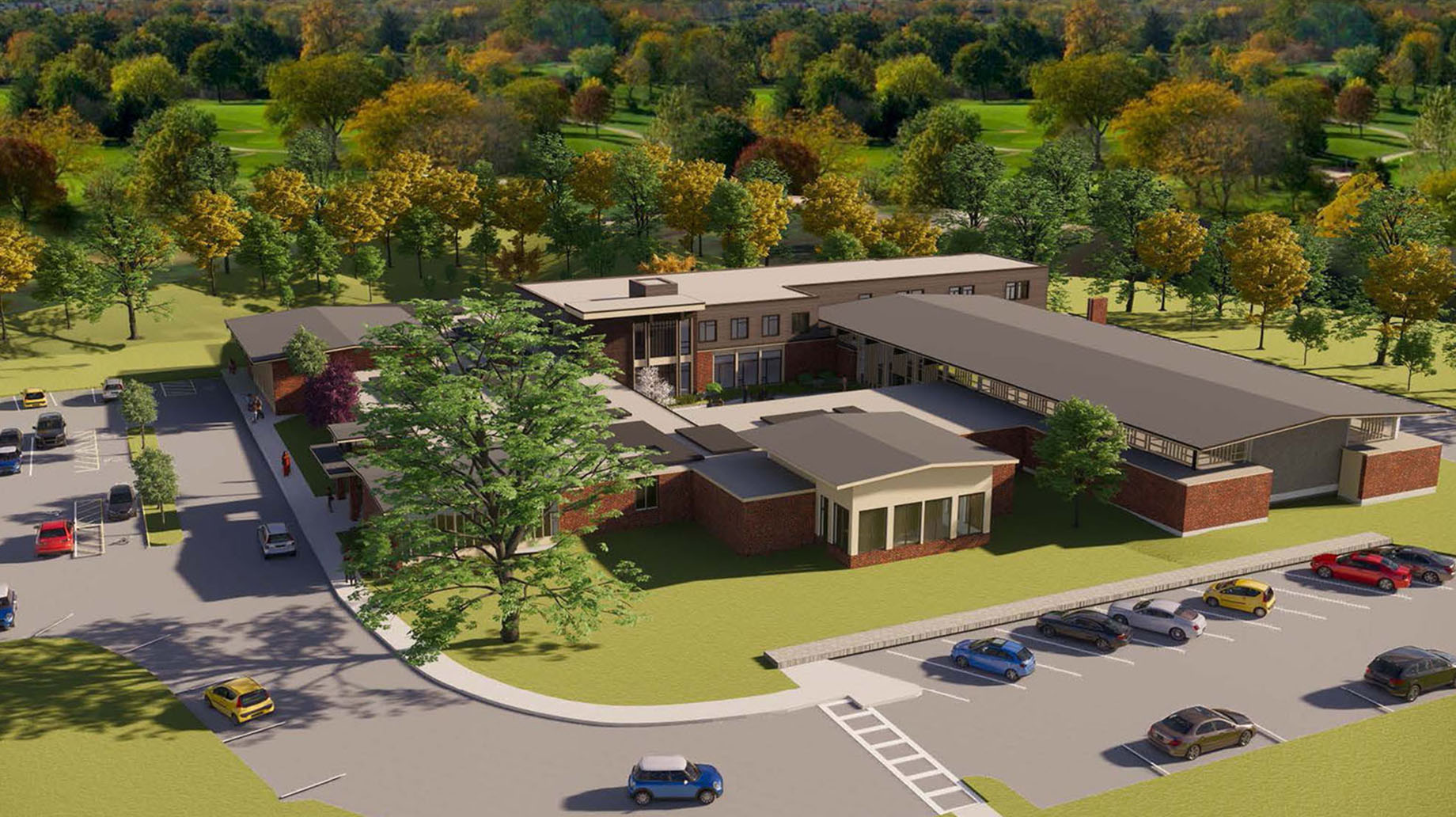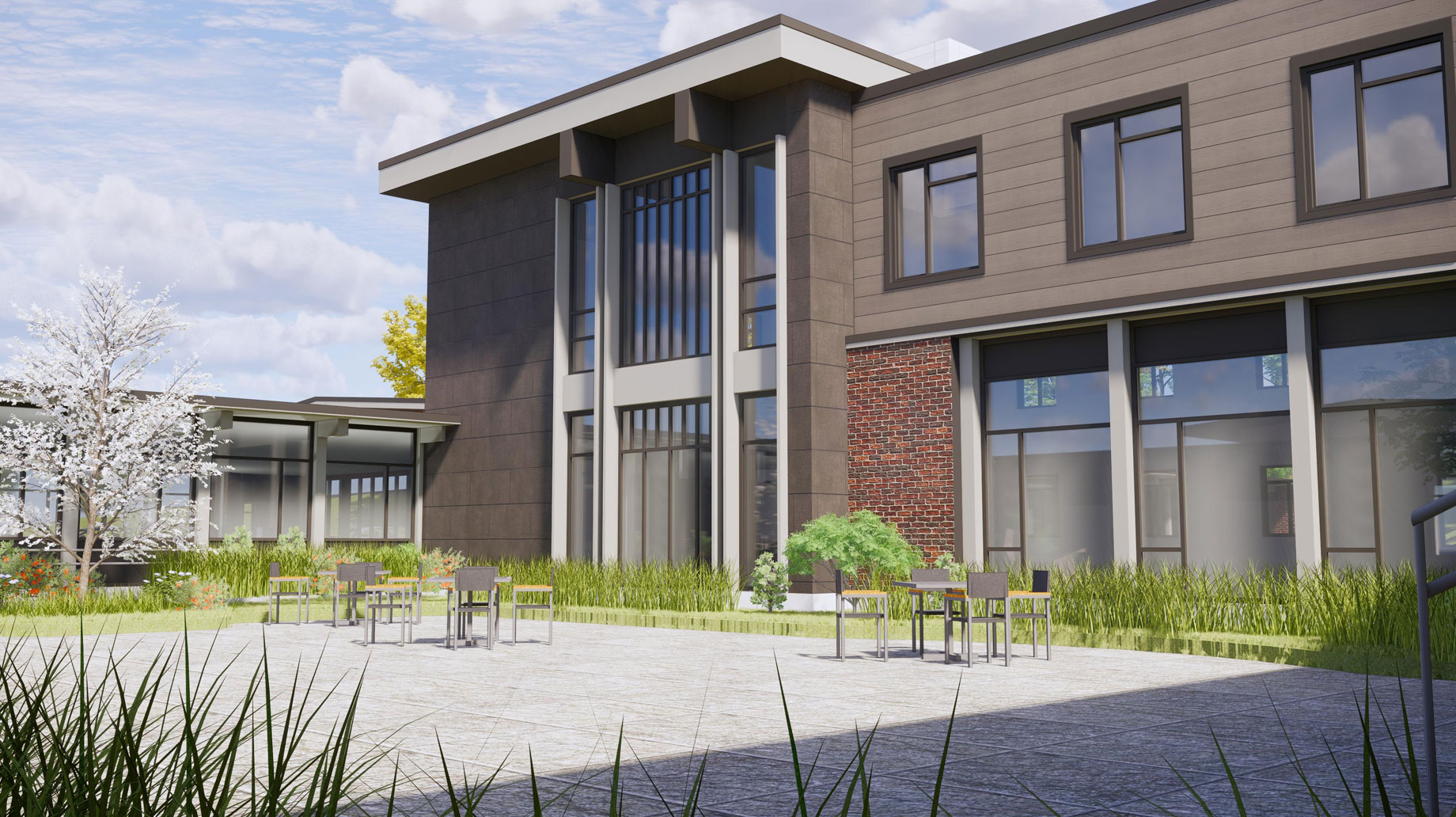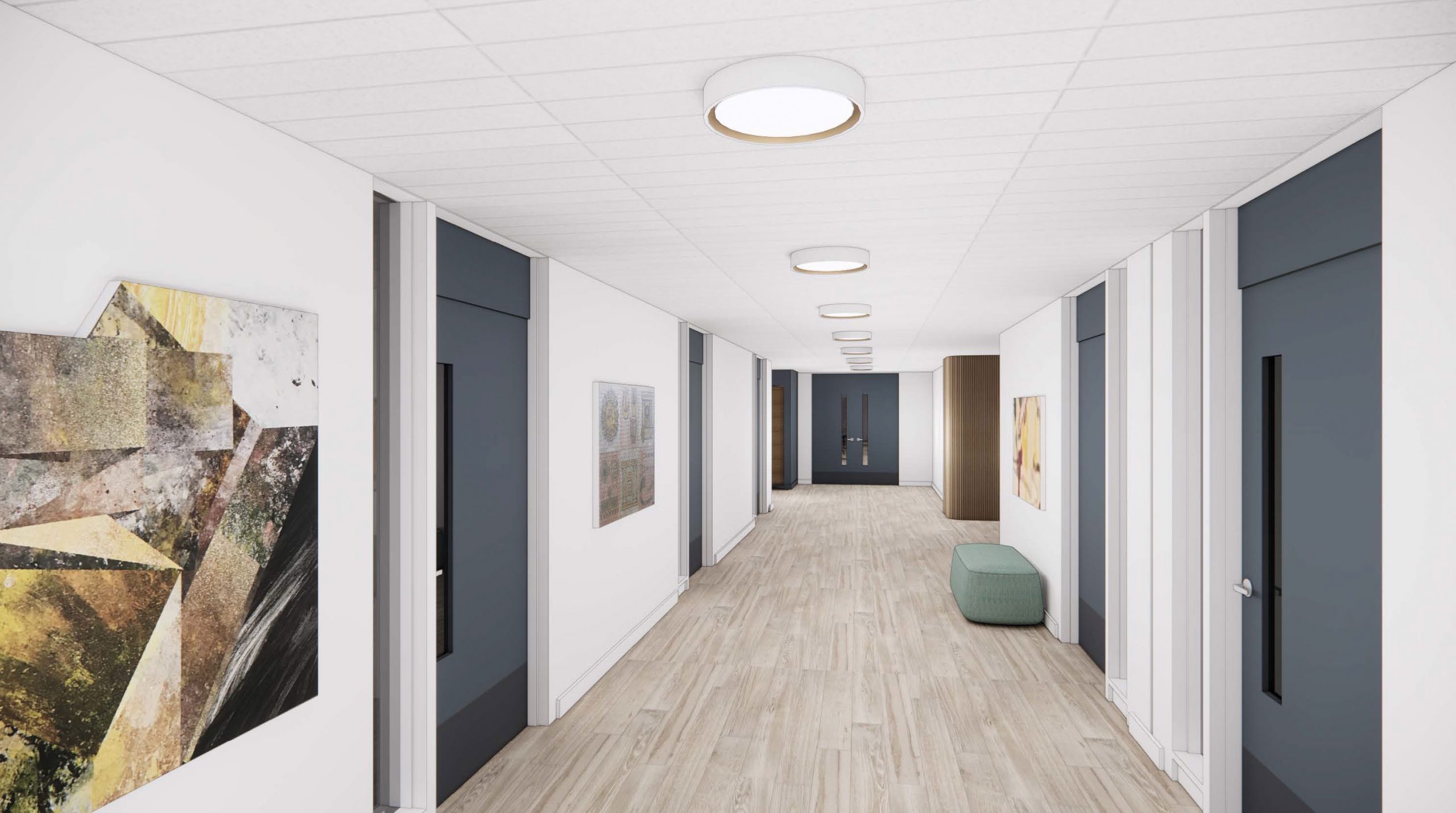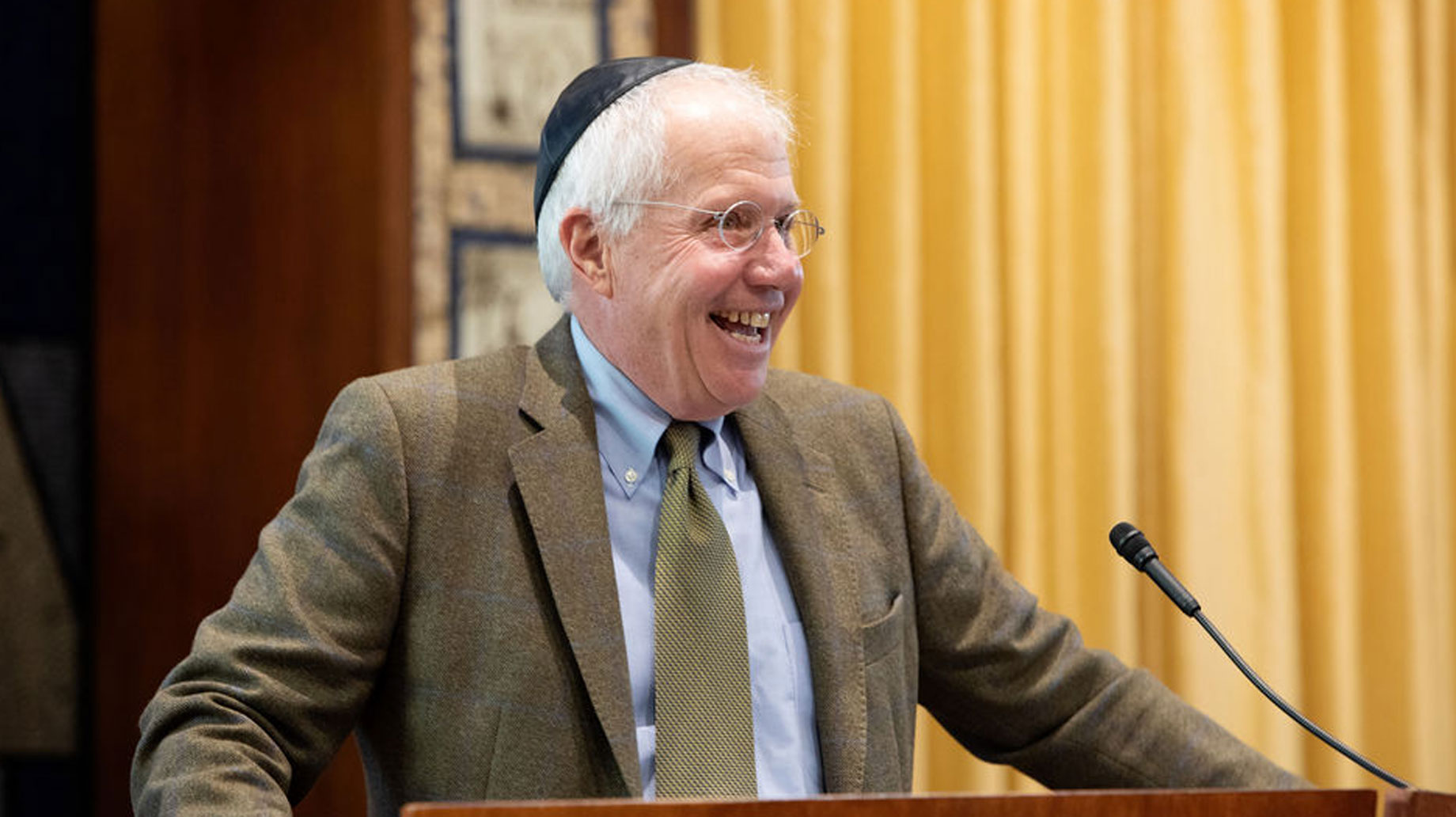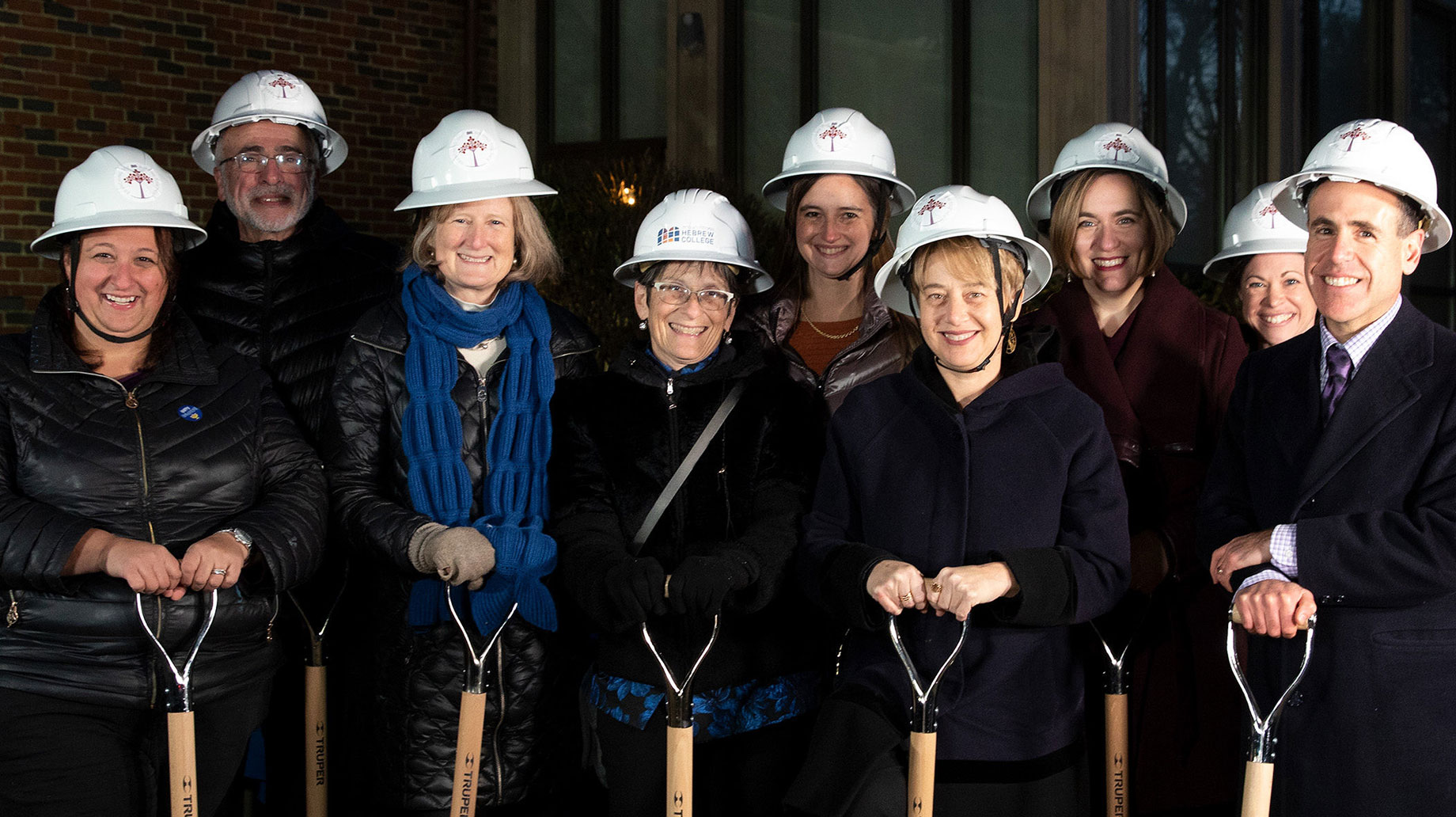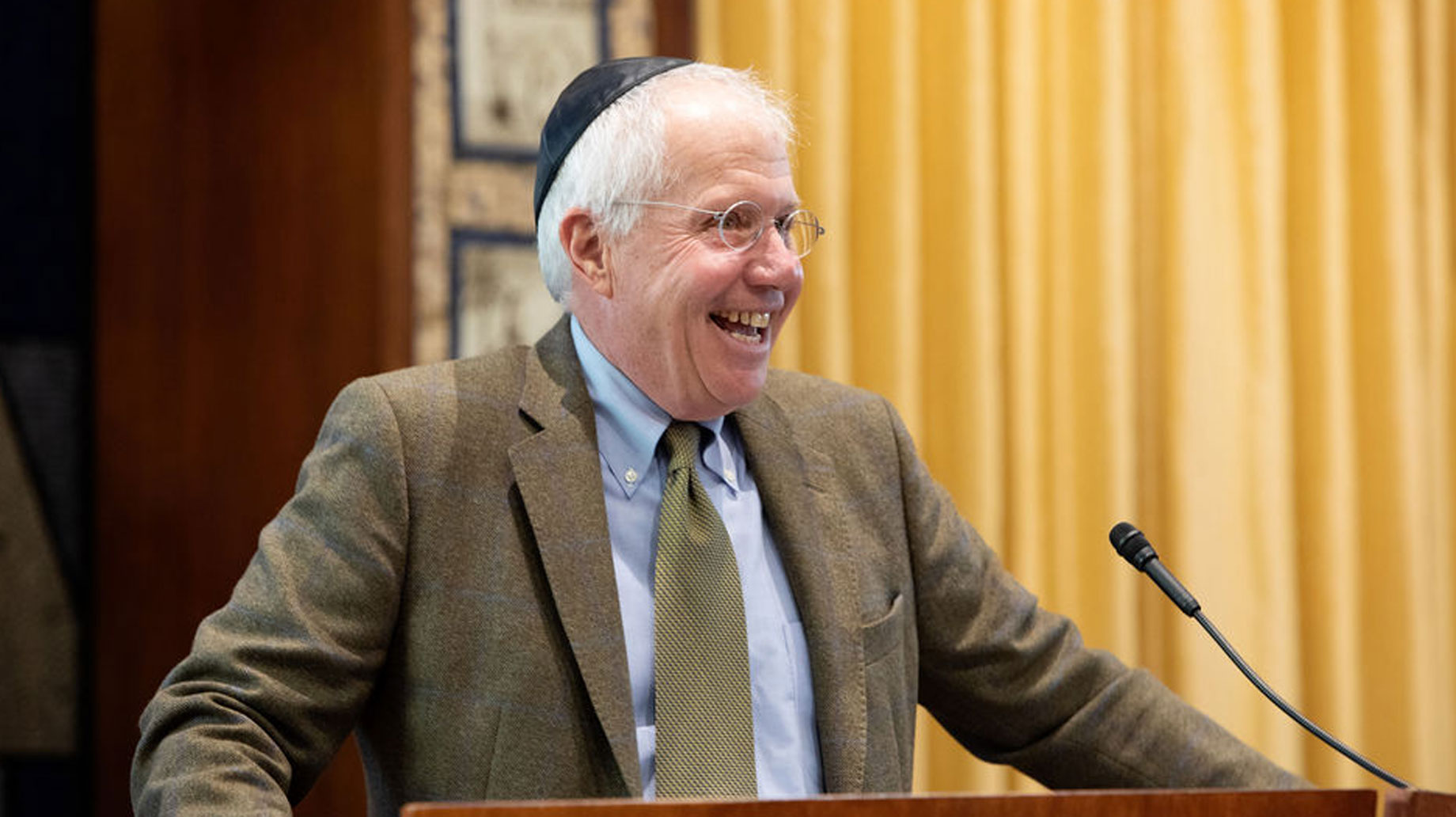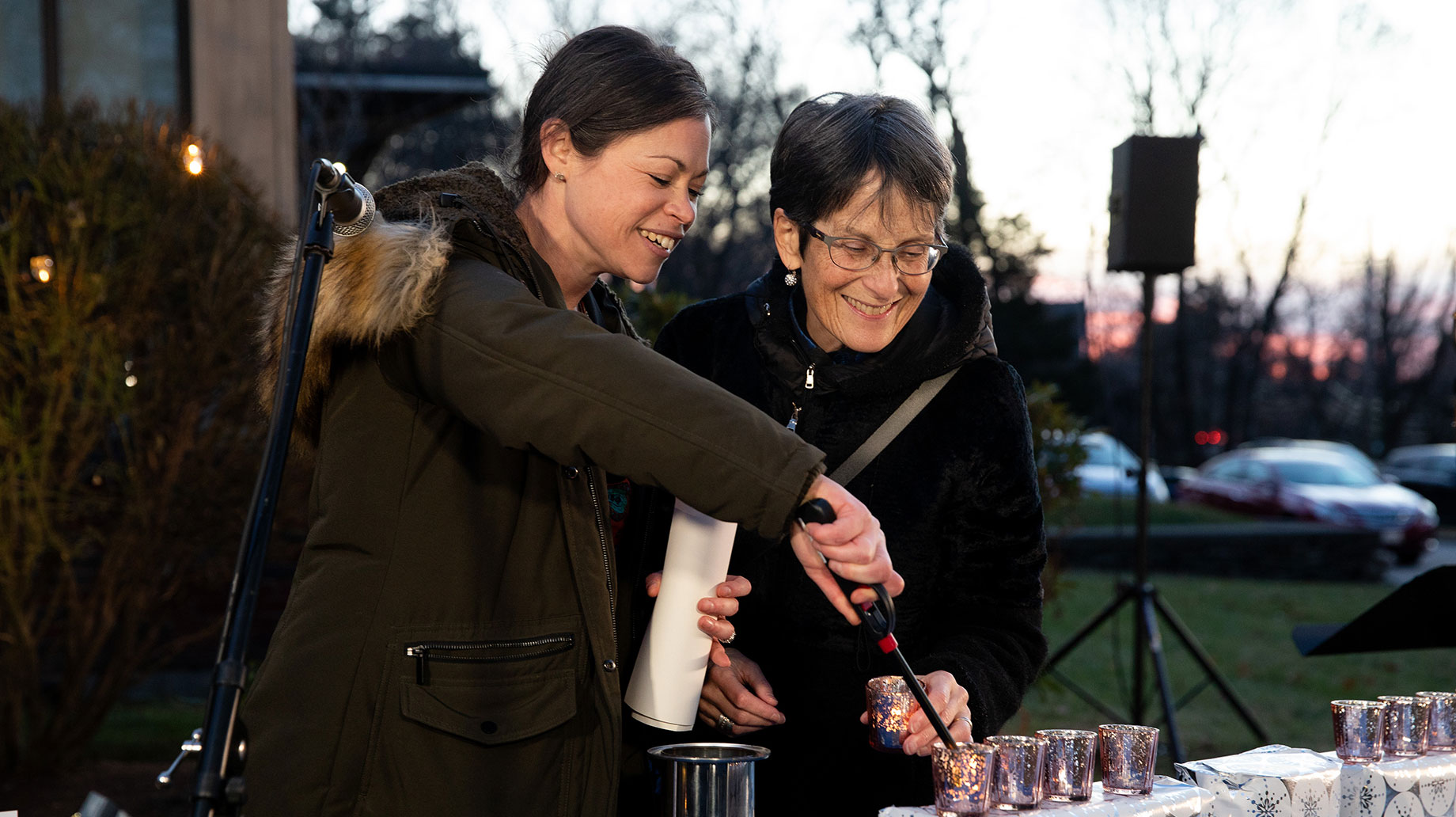 Gifts & Naming Opportunities

Honorary Committee

Our Supporters
WHY A SHARED CAMPUS?
At a time of so much division in the world, we are enlivened by this vision of deep connection and collaboration, enabling us to better serve the Jewish people and the world by branching out and building together. Read our mission statement and learn more about the impact our students and alumni are having in Greater Boston and across the world.
This dynamic shared campus will:
Develop a national model for Jewish communal sustainability, creativity, and growth
Create a vibrant living laboratory for spiritual and educational leadership and experimentation
Deepen local and national impact through creative programmatic collaborations
Promote the financial health of mission-aligned partners, with ongoing opportunities for cost reduction and resource optimization
>> Read more about the shared campus
---
Founding Partners
---
"Like Mayyim Hayyim, Hebrew College is a living laboratory for innovation, accessibility, and pluralism. We are excited about partnering together and the potential for achieving our shared goals within the Jewish community."
— Carrie Bornstein, Executive Director of Mayyim Hayyim Mikveh and Education Center
"The Zamir Chorale of Boston is pleased to be a part of the new collaborative. Like our partners in this endeavor, we are committed to the preservation, perpetuation, and presentation of Jewish culture. We look forward to participating in the synergy that will be created through collaboration with like-minded partners."
— Josh Jacobson, Founder & Director of Zamir Chorale of Boston
"I have long admired how Hebrew College has the most special way of bringing art and creativity into all they do, producing clergy and educators who really value the arts. Now, we at JArts couldn't be more excited to be part of this new campus, and to be able to think collaboratively about how we can use art in so many ways to elevate the Jewish experience for Boston area audiences."
— Laura Mandel, Executive Director of Jewish Arts Collaborative
We at Kesher Newton are thrilled to soon be sharing a campus with Hebrew College and working together to inspire the next generation of pluralistic Jewish community leaders from Kindergarten all the way to graduate school!
— Ilana Snapstailer, Executive Director of Kesher Newton
---
WHY THIS LOCATION?
Our new site provides an ideal physical location for the College's base of operations, including easy access to parking, local highways, and public transportation. It is conveniently located for our full-time students, faculty and staff, and members of the wider community we serve. And it is nestled on a beautiful wooded campus, which we will develop with an eye to environmental sustainability and the preservation of green space.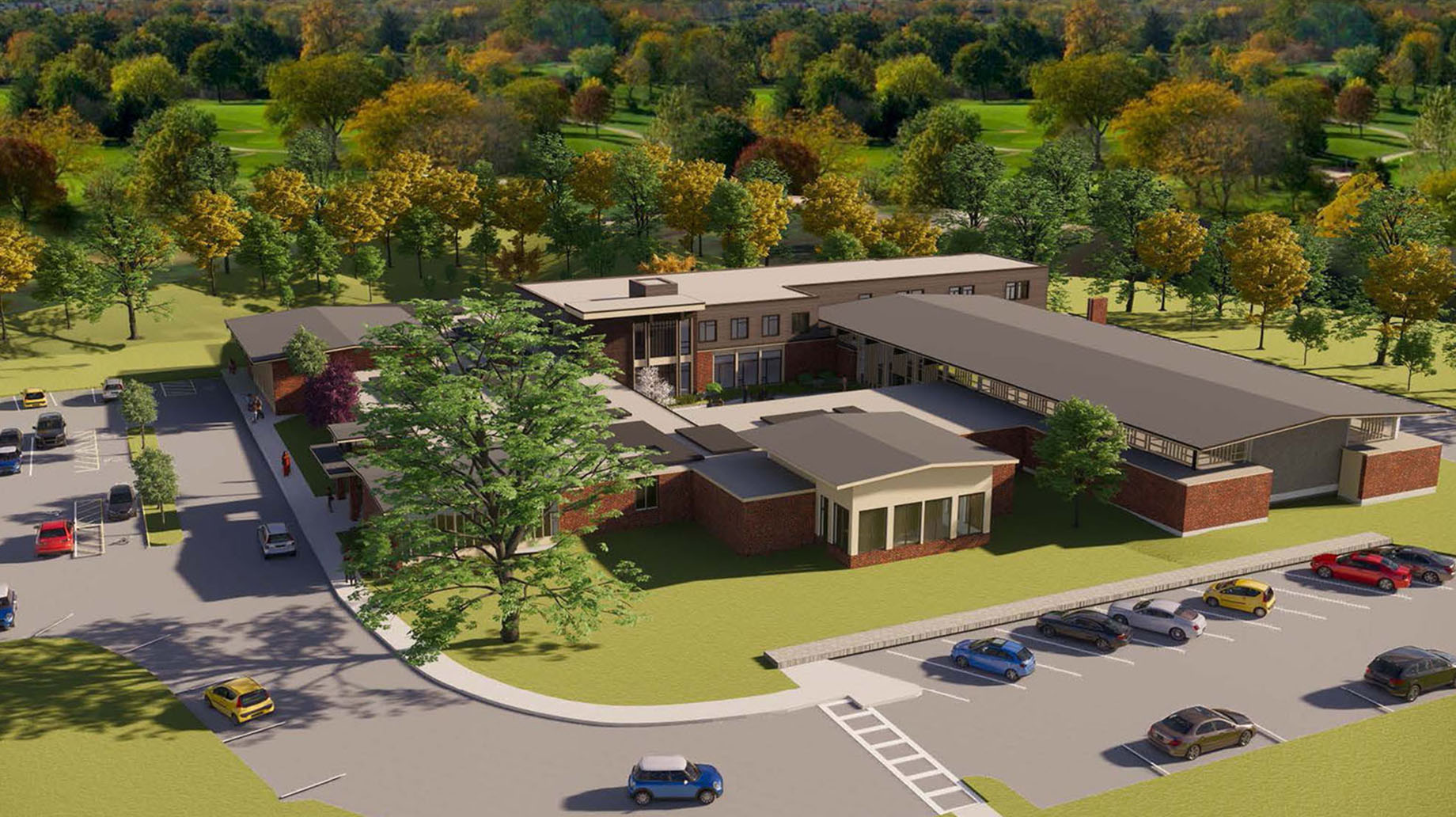 ---
our new campus
Our new home will include state-of-the-art, flexible spaces for teaching and learning, community building, and collaboration.
Teaching and Learning
A beautiful light-filled Beit Midrash will house the Rabbinical School during the day, and be used for community-based study programs on evenings and weekends
A renovated school wing, as well as other gathering spaces throughout the building, will offer sun-infused and spacious classrooms for all of our programs
A dedicated wing will be created for Kesher's pluralistic afterschool program with welcoming and flexible learning spaces, as well as an outdoor playground
The Joseph and Rae Gann Library with a comfortable reading lounge for students and visitors to gather.
Community
An enhanced entrance and reception area will create a welcoming experience for all who come to the campus.
An outside shared courtyard for meals and conversation, quiet meditation, and public reception
Access to a social hall and stage for cultural performances, film screenings, receptions, communal meals, and public events
Flexibility and Collaboration
As we plan for a post-pandemic environment, we are putting a premium on flexibility – with private and shared offices designed to support faculty and staff working independently and collaboratively both on and off-campus
Small conference rooms and lounge spaces will foster and facilitate interaction and collaboration among faculty, staff, students, and core programs and partners
Technology
Classrooms and conference rooms will be equipped with state-of-the-art technology for both on-campus and remote learning and collaboration and our library will include enhanced access to digital collections and online resources.
Enlarge the place of your tent, stretch your tent curtains wide, do not hold back; extend your cords, strengthen your stakes.  (Isaiah 54:2)
Campaign Goal & Progress
Make a Gift | Naming Opportunities
Branching Out Building Together will provide the capital support required to make this vision a reality. We have raised $13.3 million and have only $300,000 to go to reach our final goal of $13.5 million! 
When we reached $9.5 million, we received a generous $1 million challenge grant from a major philanthropic foundation, helping to secure our future in this vibrant new hub for Jewish community, learning, and innovation.
Enlarge the tent of our community. Stretch your imagination wide. Do not hold back. Please give generously. Extend the possibilities of what we can create together. Strengthen your stakes in the future.
Please contact Rosa Franck, Director of Development, if you are interested in discussing a gift to the Capital Campaign, a Naming Opportunity, or a combined gift to the Capital Campaign and Annual Fund.
---
Make a Campaign Gift
We welcome gifts of any amount, and you may designate your gift to the Capital Campaign or increase your impact by combining it with a gift to the Hebrew College Annual Fund. You may also wish to consider one of the new building naming opportunities. The Hebrew College Federal Tax ID number is 042104300.
Ways to Give
Online — Use our secure online form and designate if/how you want your gift allocated in the COMMENTS field.
Check — Please mail checks to: Hebrew College, Office of Institutional Advancement, 160 Herrick Road, Newton Centre, MA 02459.
Credit Card — We accept Visa and MasterCard. Donate online or call us during business hours at 617.559.8764

Securities — Provided you have owned the securities for more than one year, a gift of listed stocks, bonds or other publicly traded securities entitles you to a charitable income-tax deduction equal to the full market value of the securities; this is calculated by averaging the high and low selling prices on the date of the gift. Learn more

Real estate — A gift of real estate offers favorable tax benefits on the transfer of a highly appreciated asset. Learn more

Legacy plans — Planned gifts include bequests, trusts, gifts of life insurance, and annuities.  Learn more
give with confidence
Hebrew College receives the highest 4-star rating from Charity Navigator, reflecting our efficient and fiscally-responsible management.
---
Naming Opportunities
Please contact Rosa Franck, Director of Development, if you are interested in discussing one of the building naming opportunities below.
Beit Midrash: $1,500,000 – NAMED
New Hebrew College Building: $1,000,000 – NAMED
New Building Atrium & Gallery Corridor: $1,000,000 – NAMED
Center for Performing Arts: $1,000,000 – NAMED
Hebrew College Academic Wing: $500,000 – NAMED
Adult Learning Suite: $500,000
Lower Level of New Wing: $500,000
Upper Level of New Wing: $500,000 – NAMED
President's Office: $360,000 – NAMED
Sweeping Staircase: $360,000 – NAMED
Betty Ann Greenbaum Miller Center for Interreligious Learning & Leadership Suite – NAMED
Teen Learning Suite: $250,000 – NAMED
Rae and Joseph Gann Library – NAMED
Conference Room – NAMED
Dean's Office: $250,000
Vice President's Office – NAMED
Executive Leadership Office: $250,000
Library Lounge: NAMED
Kitchenettes (two available): $200,000
Conversation Alcove: $100,000 – NAMED
Library Welcome Center – NAMED
Elevator: $100,000 – NAMED
Individual Classrooms (7): $100,000 – 5 of 7 NAMED
Individual Offices (19): $50,000 – 5 of 19 NAMED
Campaign Co-Chairs
Beverly Bavly
Nancy Kaplan Belsky
Andy Offit
Susan Schechter
Myra Snyder
Diane Troderman
---
Honorary Committee Community Leaders & Scholars
Lawrence Bacow
Rabbi Marc Baker
Michael Bohnen
Rabbi Angela Warnick Buchdahl
Anita Diamant
Rabbi Tamar Elad-Appelbaum
Rabbi David Ellenson
Sharon Feiman-Nemser
Michael Fishbane
Celene Ibrahim
Joshua Jacobson
Judith Kates
Idit Klein
Rabbi Sharon Kleinbaum
Ruth Messinger
Shula Reinharz
Judith Rosenbaum
Terry Rosenberg
Jonathan Sarna
Barry Shrage
Rabbi Mark Sokoll
Carol Targum

Thank you to our capital campaign supporters!
Anonymous (14)
James Adams
Rabbi Alison Adler
Susan and Aron Ain
Alumni Association of the Rabbinical School of Hebrew College
Rabbi Sharon and Shimon Cohen Anisfeld
Rabbi Julia Appel
Joan Arbetter Rosenberg
Mark E. Atkins
Rabbi Elyssa Joy and Matthew Austerklein
Benjamin and Deborah Barer
Rabbi Joel and Phyllis Baron
The Beker Foundation
Rabbi Laura Bellows
Rabbi Daniel Berman
Rabbi Brian Besser
Michelle and Darren Black
Mara and Joel Bloom
Hanna Bloomfield and Robert Karasov
Rabbi Elizabeth and Matt Bonney-Cohen
Matthew Boxer
Renata Brailovsky
Rabbi Phil Bressler
Dorothea and Sheldon Buckler
Harvey and Marsha Chasen Family Charitable Trust
Carol and Carl Chudnofsky, in loving memory of Rosalie and Israel Chudnofsky & Lillian and Jerome Futerman
Rabbi Sharon Clevenger
Doris Cohen
Michael Cohen and Kimberly Herzog Cohen
Suzanne and David Diamond
Dorot Foundation
Rabbi Jevin and Dr. Janine Eagle
Rabbi Judi Ehrlich
Rabbi Ayalon Eliach
Rabbis David z"l and Jacqueline Koch Ellenson
Howard and M. Jane Epstein
Rabbi David Fainsilber
Sherri Ades Falchuk and Kenneth R. Falchuk
Deborah and Ron Feinstein
Jeremy Fierstien
Rabbi Aaron Fine
Fern Fisher and Jack Eiferman
Sherene and Robert Finkel
Rabbi Ari Lev Fornari
Myrna H. Freedman
Marjorie R. Freiman
Eric L. Friedland z"l
Catherine and Robert Friedman
Rabbi Lev Friedman
Rabbi Shoshana Friedman and Yotam Schachter
Linda and Michael Frieze
Anne Germanacos
Claire Gerstein
Catharyn and Mike Gildesgame
Barbara S. Ginsberg and Ira Schreck
Rabbi Rebekah Goldman
Rachel and Allan Goldstein
Pam Goodman and Michael Shwartz
Paula and James Gould
Lillian and Richard Gray
Rabbi Art Green
Lisa Gross and Richard Hoffman
Louis Grossman
The Herman Family
Beryl and David Hoffman
Rabbi Eliana Jacobowitz
Rabbi Randy Kafka
Dr. Edward K. Kaplan and Janna Kaplan
Maurice Karpman
Judith and William Kates
Sharon Marie and Paul Katz
Howard and Laura Kaufman
Rabbi Avi and Robert Killip
Rabbi Emma Kippley-Ogman
Rabbi Daniel Klein
Chaim Koritzinsky
Larry Kraus and Sara Smolover
Ellen and Michael Krause-Grosman
Molli Alzire Krausz z"l
Krupp Family Foundation
Bernie and Lydia Kukoff
Alice and Rabbi Van Lanckton
Rabbi Adam Lavitt
Steven A. Lewis and Laura Wiessen
Michael Luckens and Sharon Schumack
Gay Lee Ludwig-Bonney and Robert Bonney
Jack, Joseph and Morton Mandel Supporting Foundation
Rabbi Bryan Mann
Steven and Judith Matthews
Rabbi Sara Meirowitz and Rabbi David Finkelstein
Roger and Sheila Meyer and Jessica Kate Meyer
Rabbi Mimi Micner
Betty Ann z"l and Daniel Miller
Tara Mohr and Eric Ries
Beth Glanz Moskowitz and Family in loving memory of Herbert Glanz
Myra Musicant and Howard Cohen
Ruth Nierman
Rabbi Suzanne and Andrew Offit
Rabbi Hannah Orden and Don Moskowitz
Rabbi Salem Pearce
Lynn and Reverend Peter Pettit
Rabbi Allison Poirier
Robin and Bruce Polishook
Rabbi Elana Pollack
Jeanne and David Rintell
Terry Rosenberg and Elliot Schildkrout
Lisa Rosenfeld and Alan Lobovits
Susan and Glenn Rothman
Rudnick Charitable Foundation
Ronni Sachs Kotler
Jinny Sagorin and Dr. Jeremy Schmahmann
Rabbi Sonia Saltzman and Dr. Ned Saltzman
Rabbi Ma'ayan and Richard Sands
Susan and Bob Schechter
Joanne Schindler and Rabbi Allan Lehmann in loving memory of René Lehmann
Harriet Schnitman and Lee Crockett
Clifford Seresky
Susan Shevitz and Lawrence Bailis
Pamela Shrago
The Sigel Family Foundation, in memory of Vivian B. Sigel
Amy and Ross Silverstein
Rabbi Becky Silverstein and Naomi Sobel
Linda and Harold Simansky
Rabbi Stephen Slater
Joel and Dvorah Smith
Susan and James Snider
Myra and Robert Snyder
Denise Littlefield Sobel
Rabbi Alyson Solomon and Sybil Leeba
Ori and Sarah Sonnenfeld Noked
Cheryl Spencer Memorial Foundation
Priscilla and Geoffrey Stein
Rabbi Talia Stein
Rabbi Lisa Stella and Zach Kaiser
Carol and B. David Stollar
Rabbi Jamie Silverstein Stolper and David Stolper
Naomi and Jeffrey Stonberg
Rabbi Mona Strick and Mark Housman
Carol and Steven Targum
Ann and Rick Tavan
Mia and Ethan Tavan
Cantor Louise and Rick Treitman
Diane Troderman
Karen Tucker and Jerry Avorn
Lisa and Neil Wallack
Rabbi Josh and Pella Weisman
Barrie Wheeler and Amit Segal
Arnee R. and Walter A. Winshall
Deanna and Sidney Wolk
Rabbi Ilana Zietman
Joel David Ziff
Ari Zimmet
In loving memory of Donald Bavly by:
The Family of Donald Bavly
Jody Fredman
Rita and Herbert Gann
Rosanne and Harvey Greenstein
Vicki and Alan Greenstein
Marilyn and Samuel Jacobs
Amy Klein and Brian Lefsky
Berta Lugina
Cynthia and William Marcus
Elaine Perkins
Shirley Saunders
Sharon Shapiro
Cail Family Foundation:
Lois z"l and Mickey Cail z"l & Bernard and Faith Kaplan
Israel and Matilda Goldberg Family Foundation
In loving memory of Herbert and Barbara Goldberg by:
Louise Citron
Debra Goldberg
Janet Greenfield
The Rita J. and Stanley H. Kaplan Family Foundation, Inc.:
Nancy and Mark Belsky
Susan B. Kaplan
Scott Kaplan Belsky
Gila Belsky Modell
In Honor of Harry and Fannie Nierman:
Edward J. Nierman z"l
Eliot and Bonnie Nierman
Marc, Loretta and Theadora Nierman
Independent Pipe and Supply Corporation
Rachel, Ophir, Noah and Arielle Barone
Jennifer, Oren, Asher and Sara Knishinsky
Allan and Rae Nierman Education Trust
Lewis and April Nierman
Melissa Nierman and Erica Feldmann
Meredith Nierman, Jennifer Nierman, Debbie Nierman
Merle and Robert Nierman
Robert Nierman
Todd Nierman Family
Janice Smith
In Memory of Edward J. Nierman:
Anonymous (3)
Howard Belkin
Judy and Martin Kalisker
Joel D. Katz, J-L Sales Company
Tom LaGuardia, Milwaukee Valve Company
Donald and Victoria Levinson
Martin and Carol Rosenblum
Hildagarde Kahn Sanders
Carol Theise
Urell, Inc.
Richard Urell
Marcia and Michael Zedd
The Segal and Cowan Families in loving memory of Jillian Segal:
David, Aaron, Chloe, and Jeremy Segal
Alison Cowan and Stephen Bodurtha
David Cowan
Dorrit and Martin Cowan
Joanne and William Segal
Torah Babes:
Nancy Kaplan Belsky
Dorothea Buckler
Deborah Feinstein
Marjorie R. Freiman
Ronni Sachs Kotler
Susan Schechter
Polly Slavet
(Lists in formation)
Rabbi Daniel Berman`10 Temple Reyim

"This opportunity to bring organizations and people together as part of a shared campus feels so restorative and uplifting. Our vision for this collaborative is grounded in a desire to live more fully into our missions, and in a deep love of Jewish learning, spiritual openness, and personal trust. We are thrilled to work with Hebrew College and each of our campus partners to bring this vision to life."