time

All: For clergy, educators, community leaders & outreach practitioners

location

Online & Week Summer Residential Seminar

duration

MJEd: 36 credits. 2 years, full time or 2.5-3 years, part-time. Certificate: 1.5 years.
Register Now
Certificate in Interfaith Family Jewish Engagement
The IFJE program enables Jewish professionals of all denominations to acquire the theoretical education and practical skills necessary to provide inclusive and supportive scaffolding to the growing population of interfaith families.
Understand Today's Reality
Effective Jewish engagement of interfaith couples and families requires specialized knowledge about the relationship between intermarriage and gender; the influence of culture on interfaith marriage; denominational similarities and differences; and the ability to translate knowledge into action that suits the needs of a wide variety of constituencies.
L'dor v'dor…from Generation to Generation
What we do today will shape the future of Jewish life in America. Clergy, educators, leaders and practitioners all play key roles in both outreach and engagement of families; success helps to strengthen and enhance Jewish peoplehood, community and values, improving the world from generation to generation.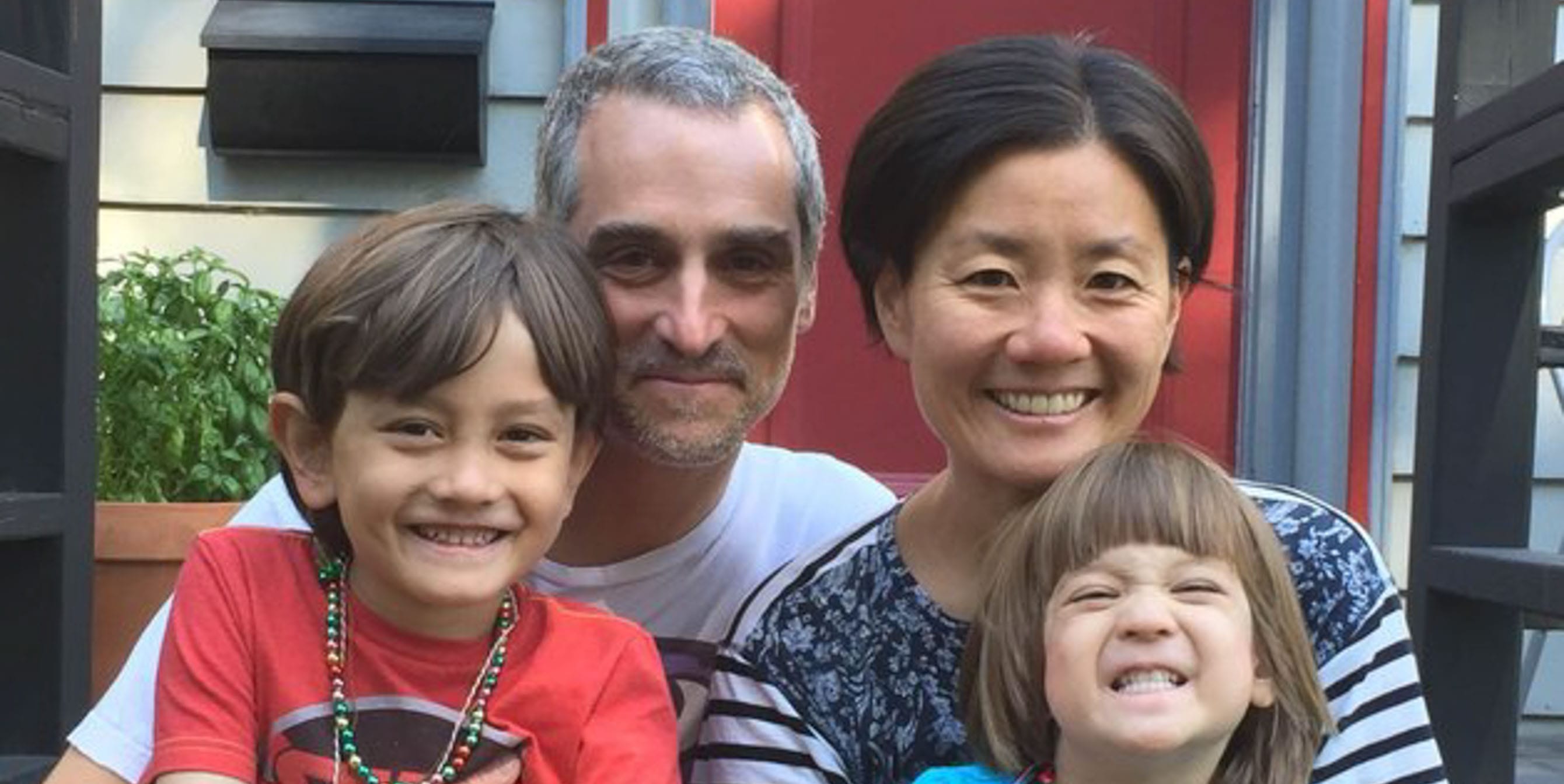 Skills and Tools: Real-World Application
Students gain insight on the best practices for outreach and engagement, applying what they have learned in class to their professional lives and fieldwork.
Who Should Apply?
The IFJE program provides clergy, educators, community leaders and outreach practitioners with the knowledge and innovative skills to support the growing population of interfaith families, engaging them in Jewish life. Candidates range from early career educators who are choosing to focus in this area as they begin their professional employment, to experienced clergy, heads of school, and community directors who have interfaith families in their congregations and schools.
Two Paths of Study
Master in Jewish Education with IFJE Specialization. Students may specialize in IFJE within a Master of Jewish Education degree program. The 36-credit degree, which includes supervised field experience, may be completed in two years as a full-time student or in three years as a part-time student. Learn more about our MJEd program.
Certificate in IFJE. Students who choose to work toward a certificate in IFJE may apply those credits toward the Master of Jewish Education degree. Contact Program Director Dr. Keren McGinity for more information.
IFJE Courses
All courses are available online except for the Summer Weeklong Residential Seminar.
| Course | Credits |
| --- | --- |
| Jewish Intermarriage in the Modern American Context (online, Fall, 2018) | 3 |
| Models and Methods for Serving Interfaith Families (online, Spring 2019) | 3 |
| Weeklong Seminar (residential, Summer 2019) | 3 |
| Biblical, Rabbinic and Contemporary Perspectives on Intermarriage and Conversion (online, Fall 2019) | 3 |
| Faces and Fictions of Intermarriage (online, Spring 2020) | 3 |
| MJEd candidate are also required to write a publishable thesis and complete field experience | 3 |
The Student Experience
Students join a dynamic community of online learners from around the country and world in an interactive virtual classroom with Hebrew College faculty. The program utilizes the Schoology cloud-based learning platform. Weekly classes are asynchronous to accommodate individual schedules, work, and family responsibilities.
Application Requirements
Bachelor's degree from an accredited four-year college or university
Completed application and fee
Official transcripts of all previous undergraduate and graduate study
One letter of recommendation
Two reflective essays
Interview, in-person or by phone
Application review is ongoing
Scholarships
We offer merit-based scholarships for up to 65 percent of the cost of tuition (three year maximum).
Contact Info
Debrah Ron
Schoolman Graduate School of Jewish Education
Hebrew College
dron@hebrewcollege.edu
617.559.8624