Admissions & Costs:
Become a Cantor
Eligibility
Jewish Engagement and Identity
As a pluralistic school, we do not have prescriptions for how you should live as a Jew. Rather, we support each other in a search for a meaningful and authentic engagement with Jewish tradition. For prospective students, a cantorial program should not be the beginning of your Jewish learning but a continuation. The time before cantorial school is an opportunity to deepen your Jewish knowledge and practice. We expect our students to be in an ever-deepening relationship with Jewish life, and to have spent some time involved in the Jewish community. (See "What We Ask of Ourselves and of Each Other: Guiding Principles for Admission and Ordination at Hebrew College.")
Applicants to the cantorial program must be Jewish by birth as recognized by at least one major rabbinic body, or by a conversion process that is recognized by at least one major rabbinic body. Hebrew College admits qualified students without regard to age, sex, disability, race, color, national or ethnic origin, sexual orientation, gender identity/orientation, genetic information, military or veteran status.
Academic
Applicants must have a bachelor's degree from an accredited college or university and a competitive GPA. We do not require applicants to have taken the GRE.
Musicianship
Candidates for cantorial ordination must have previous music training. All applicants will be required to take a musicianship test which will assess proficiency in reading music, sight-singing and music theory.
Hebrew
At Hebrew College, we seek the wisdom that emerges when we deeply engage sacred Jewish sources in the original text. Your authentic interaction with the text demands significant study of the Hebrew language to enable you to discover the layers of wisdom within. Generally, applicants must have completed at least two years of college-level Hebrew to start the program.
Application Instructions
Guiding Principles

Cantorial Program

Rav-Hazzan Program

Merit Fellowships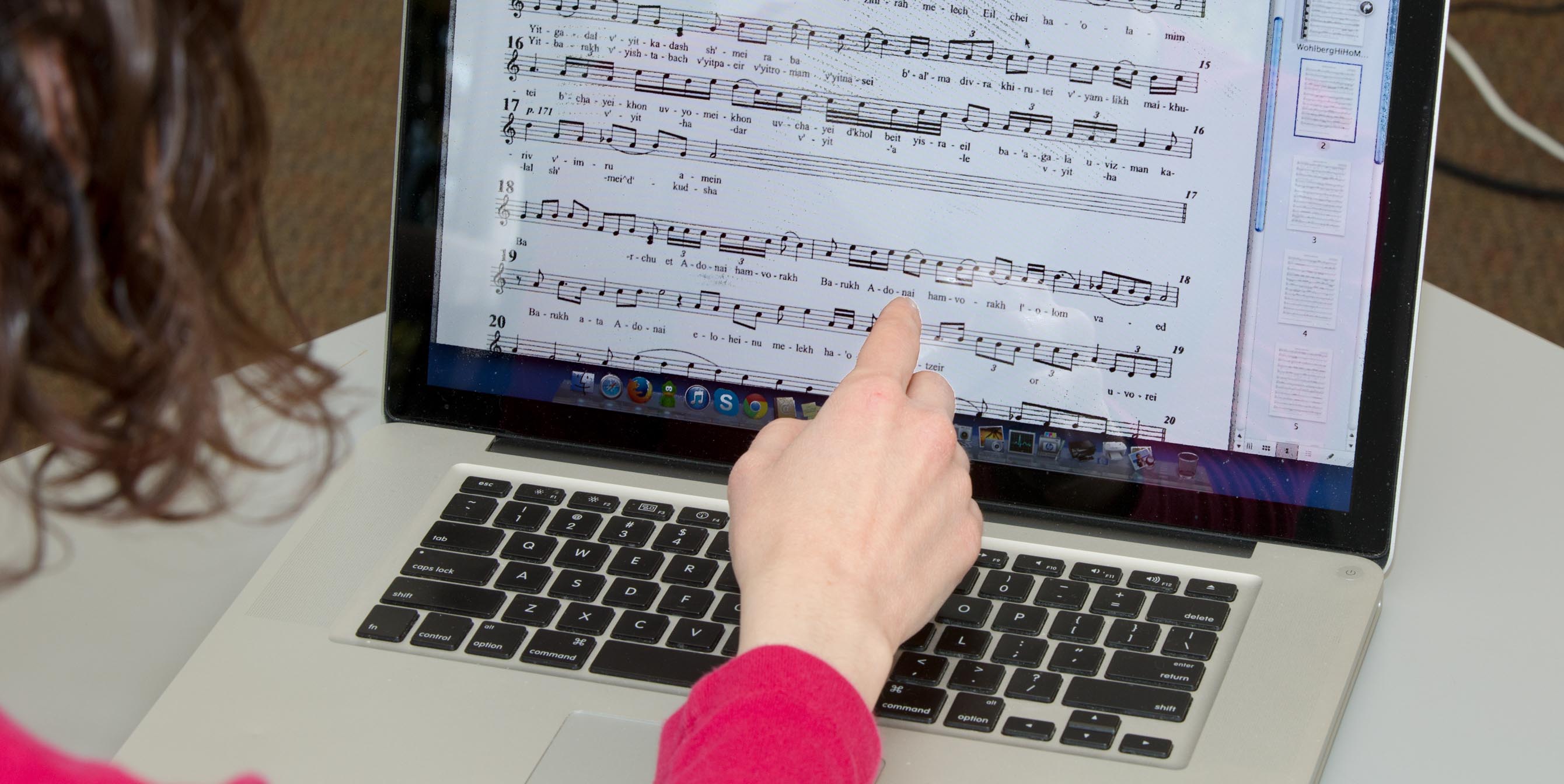 Financial Aid
Hebrew College is committed to helping you finance your cantorial education through the awarding of merit scholarships, donor-funded fellowships and need-based grants. The vast majority of students receive some form of financial aid covering a significant percentage of their costs.
Information about our financial aid policies may be found here. An application for financial aid does not in any way affect a candidate's application for admission. Read a description of Hebrew College's financial aid process.
---
Application Deadlines
Cantorial Program: January 15
Contact Info
Rabbi Gita Karasov `20
Director of Admissions & Student Life
gkarasov@hebrewcollege.edu