Community Blog

Pluralistic Jewish Education in Boston

By Rabbi Daniel Lehmann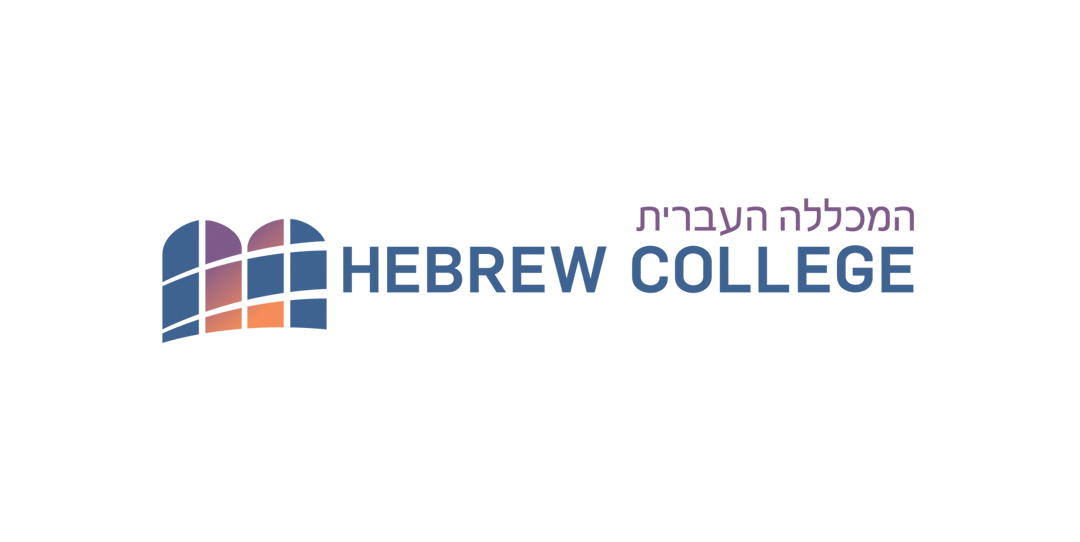 On September 7, 2016, Hebrew College President Rabbi Daniel Lehmann received the Combined Jewish Philanthropies (CJP) 2016  Rabbinic Award at its annual From Strength to Strength event at Temple Emanuel in Newton. Below is President Lehmann's acceptance speech.
I am honored to receive this year's CJP rabbinic award and I am most grateful to CJP, my friend and mentor, Barry Shrage, and the colleagues and lay leaders I have been blessed to work with in our shared mission to expand and deepen Jewish learning across the community. I note with sadness, the recent passing of a great rabbinic leader in Israel, Rabbi Eliyahu Yosef Shear Yashuv Coehn, former chief rabbi of our sister city, Haifa. His legacy of tolerance, interfaith dialogue and commitment to the entire people of Israel will continue to be a source of inspiration.
20 years ago I came to Boston to help establish the New Jewish High School of Greater Boston, now Gann Academy. Serving as its founding Headmaster was one of the true highlights of my career in Jewish education. I remember quite distinctly meeting with Barry Shrage as part of the interview process. I was deciding between coming to Boston or going to Atlanta to start a Jewish high school there. Barry's comments impressed me greatly. He said that this new, pluralistic Jewish high school would be the jewel that completes the crown of Jewish education in Boston.
Knowing that the Jewish federation and its top professional leader understood and valued the centrality of Jewish education made my decision much easier.
My first year in Boston, 1996, introduced me to the Hebrew College-CJP partnership as I was invited to teach a Meah class at Shir Tikvah in Wayland. What a thrill it was to be a part of such a serious adult education program and work with academic superstars who were excited about sharing their intellectual prowess with the community. I also taught a 7th grade class at the Rashi School, then in Needham, and witnessed CJP's commitment to diverse day school options from pre-school through high school. Without CJP's support and partnership, Gann Academy and Hebrew College would not have achieved the successes that have made Boston the hub, the premiere community of Jewish education innovation.
The collaboration between CJP and Hebrew College in the area of adult education has blossomed during these past 8 years. Meah has expanded to include Meah select and Meah on-line, Parenting through a Jewish lens reaches parents of toddlers, tweens and teens, hundreds of Jewish young adults participate in our Eser program and we are now bringing this successful program to area college campuses with CJP's support.
Hebrew College and CJP are partnering to significantly expand adult learning opportunities in our community through the new Open Circles of Jewish Learning initiative that will be launched this year.
CJP has also supported our myriad youth programs led by Prozdor and Makor, and has enabled Hebrew College to offer professional training for educators at early childhood centers, day schools and congregational schools.
Since arriving in Boston, my rabbinate has been focused on pluralistic Jewish education and Boston has been the fertile ground in which I have been able to cultivate a communal vision for Jewish learning and leadership for our increasingly pluralistic world. I have been helped along the way by many talented and brilliant people, Boston's best and brightest. Jews and non-Jews, religious and non-religious, people with various intellectual and political perspectives, of course my wife and primary source of support, Lisa, my dear children and my parents all have taught me how to be a better listener, a better learner, and a better leader.
I appreciate CJP and all those who have paved the way and accompanied me along the paths I have taken, and I sincerely hope and pray that I have contributed through my educational efforts throughout the community and especially at Gann, BIMA, and Hebrew College to the enhancement of Jewish learning and leadership. L'hagdil Torah Ulehadira, to make Torah great and glorify it. Thank you, CJP, for this meaningful recognition and for your enthusiastic support, leadership and partnerships in the sacred work of Jewish education.
I want to conclude my remarks with an observation and a call to action. Increasingly, the vision for robust and vibrant forms of Jewish education is being replaced by the desire for broader and more episodic modes of Jewish engagement. My work during this past 20 years in Boston has focused on bringing deep Jewish learning, the type that requires commitment, consistency, and creativity, to more and more Jews across the spectrum of our community. I hope and pray that the vital institutions that are dedicated to intensive forms of Jewish education will receive the support necessary to sparkle ever more brightly as jewels in the crown of Boston's Jewish community.
As Boston is known for its great institutions of higher education, the Boston Jewish community deserves and should take pride in great institutions of Jewish learning that generate the sophistication and depth of understanding that Judaism needs if it will continue to thrive in the free market place of ideas, values and life-styles. Jewish education, in its thickest form, must be nurtured to grow alongside the engagement agenda we now pursue. As we focus on engagement we need to pave the way for those who become engaged to continue their journey into the next stage, moving along the path from engagement to enthrallment and perhaps even to enrapturement. Institutions dedicated to this more intensive form of Jewish education require significant resources to thrive. With CJP's longstanding commitment to deep Jewish education, I am confident and optimistic that Boston will remain the most innovative and generative place for compelling and transformative Jewish learning.
Rabbi Daniel Lehmann is President of Hebrew College.