Strategic Planning Committee
Strategic Planning Underway
In early December 2018, Hebrew College President Sharon Cohen Anisfeld assembled a team of Board members, faculty and staff, Jewish community leaders, and individuals with relevant expertise to guide a College-wide Strategic Planning process. The group is focused on identifying and articulating our core mission and distinctive strengths as an institution, and exploring opportunities for increased institutional efficiency, integration, and alignment; strategic innovation and investment; and strategic partnerships. The group will ultimately make recommendations to our Board of Trustees regarding directions for a new operational and business model to ensure a foundation for our future sustainability and growth.
Rabbi Sharon Cohen Anisfeld, Hebrew College President

We are grateful for the wisdom and hard work of the exceptionally talented and committed group of volunteers who are leading this project.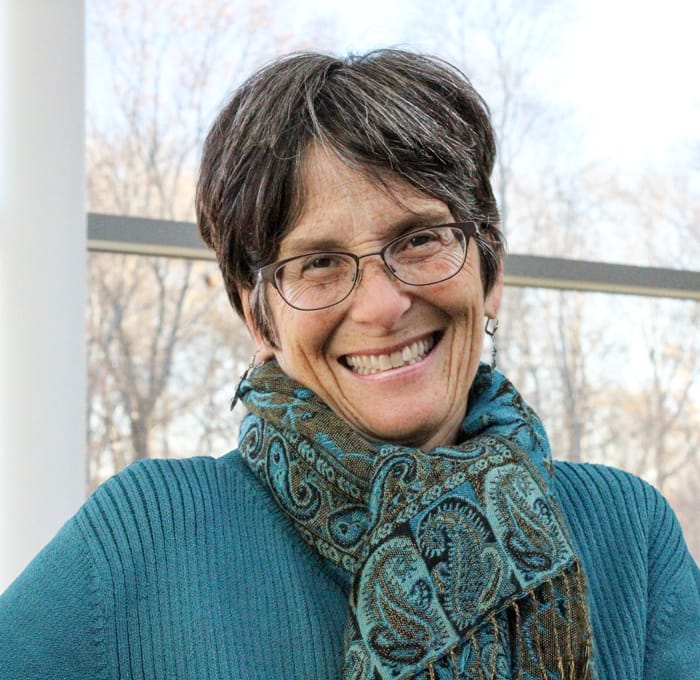 Rabbi Sharon Cohen Anisfeld
Rabbi Sharon Cohen Anisfeld became President of Hebrew College in July 2018, after being appointed President-Elect in fall 2017 and serving as Acting President from January-June 2018.
Rabbi Anisfeld first came to Hebrew College in 2003 as an adjunct faculty member of the Rabbinical School and then served as Dean of Students from 2005-2006. She went on to serve as Dean of the Rabbinical School for eleven years, from 2006-2017.
Rabbi Anisfeld graduated from the Reconstructionist Rabbinical College in 1990, and subsequently spent 15 years working in pluralistic settings as a Hillel rabbi at Tufts, Yale and Harvard universities. She has been a regular summer faculty member for the Bronfman Youth Fellowships in Israel since 1993 and is co-editor of two volumes of women's writings on Passover, "The Women's Seder Sourcebook: Rituals and Readings for Use at the Passover Seder" (Jewish Lights Publishing, 2002) and "The Women's Passover Companion: Women's Reflections on the Festival of Freedom" (Jewish Lights Publishing, 2002). From 2011 to 2013, she was named to Newsweek's list of Top 50 Influential Rabbis in America. In 2015, Rabbi Anisfeld was named one of the 50 most influential Jews in the world by The Jerusalem Post.
She writes and teaches widely, weaving together Torah, rabbinic commentary, and contemporary poetry and literature in her wise and compassionate approach to the complexities of the human experience and the search for healing and hope in a beautiful but fractured world.
Rabbi Daniel Berman, Rab`10
I was born in Portland, Maine to an Israeli mother and a father from Dorchester. Together with my grandparents they inspired me to love learning, seek meaning, and be deeply grateful for the gifts of our lives. After living in Israel for 2 years, I received my B.A in Jewish History from Columbia University.  I received my J.D. from Northeastern University School of Law and practiced as a trial attorney at Mintz Levin in Boston for several years, including representing men and women seeking asylum in the United States after suffering persecution and torture in their countries of origin.  In 2005 I began my studies at the Rabbinical School of Hebrew College, where I received my rabbinic ordination in 2010.
I began at Temple Reyim in the summer of 2013, where I continue to serve as Rabbi.
My wife Sarah is the Education Program Manager at the Environmental Solution Initiative at MIT. Our children Elie (17) and Mica (13) inspire and humble us daily with their gifts of wisdom, artistry and imagination.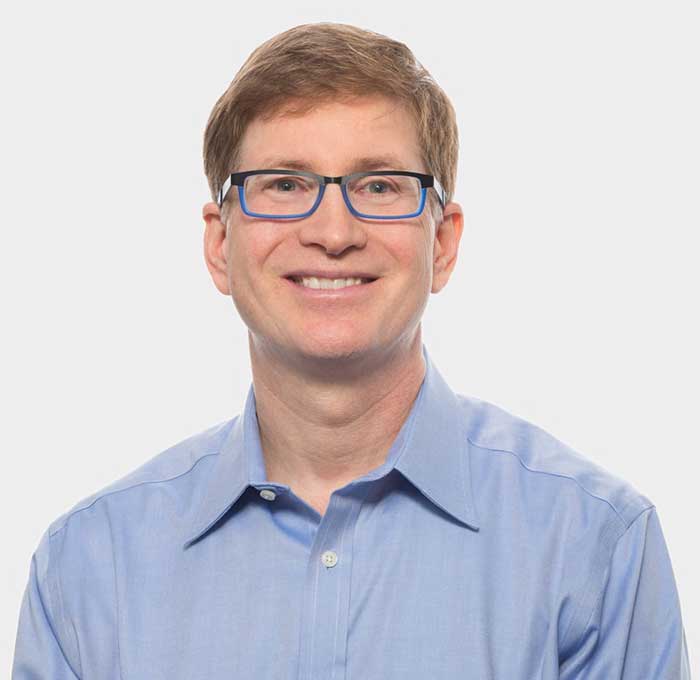 Alan Crane
Alan Crane is a venture capitalist, serial biotechnology entrepreneur and volunteer in the Jewish community, in healthcare, and in education.  He is married with three sons who all went to Gann Academy and are active in their respective Jewish communities.
Alan joined Polaris Partners in 2002 where he is as an Entrepreneur Partner.  He has served as founder, chairman and/or CEO in building eight Polaris companies focused on discovering new drug therapies for difficult to treat diseases. Alan is a recipient of the Ernst & Young's Entrepreneur of the Year award.
Alan has been an active leader in the Jewish community in Boston.  He currently serves as co-chair of the Commission on Strategic Priorities for Combined Jewish Philanthropies.  He has helped to expand the role of the commission to include addressing the most significant strategic issues facing CJP and our community.  Alan was previously co-chair of the Jewish Learning and Engagement Commission and currently serves as a board member at CJP.  Prior to his work at CJP, Alan served as the president of the board of Gann Academy.  He partnered with Rabbi Marc Baker to enhance the strategic engagement with the board, focusing on key initiatives involving secular and Jewish education, the Israel program, enrollment, and affordability.  Prior to Gann, Alan served as president of the board of Gateways.
His current and former non-profit positions outside of the Jewish community include: Selection Committee for the Harvard Life Lab, Expert-in-Residence at the Harvard School of Engineering, and Board Member of the Boston Children's Hospital Trust.
Alan earned a BA in Biology, summa cum laude, from Harvard College, an MA from the Harvard Graduate School of Arts & Sciences, and an MBA from Harvard Business School. He also spent two years studying towards an MD at Harvard Medical School.
Elisa Deener-Agus
Elisa Deener-Agus is Chief of Staff at the Jewish Federation of Greater Washington, DC. Previously, she was the Vice President of Strategic Initiatives at Combined Jewish Philanthropies in Boston, and starting in March she will be taking on the role of Chief of Staff at the Jewish Federation of Greater Washington. Over the past 11 years Elisa has held numerous strategic and operational positions at CJP, including developing and launching CJP's Day School Affordability strategy, developing CJP's approach to measurement and evaluation, overseeing the 2015 Greater Boston Jewish Community Study, and the developing and implementing CJP's current Strategic Plan. Over the past year Elisa has been the interim head of Planning (and now also leading the Jewish Learning & Engagement team), where Elisa has been managing the day-to-day workings of the Planning department and the work of our Committee on Strategic Priorities. Elisa is currently a participating Fellow in the Mandel Institute Non-Profit Executive Leadership Program.
Holding degrees from University of Pennsylvania and NYU Law School, before coming to CJP in 2008 Elisa was a labor & employment and immigration attorney for fourteen years and an active volunteer in the Jewish community, including serving on the founding Executive Board of Gateways: Access to Jewish Education. Elisa and her husband Michael are the proud parents of three boys, all graduates or current students of our Jewish day schools and are currently members of the Newton Center Minyan. In her spare time Elisa loves to bike (including completing the Hazon Israel Ride), read and travel.
Susan Wolf Ditkoff
Susan Wolf Ditkoff is a partner and co-head of Bridgespan's Philanthropy Practice. Since 2001, she has advised philanthropists and foundations seeking to get better results from their giving, and has led planning and design teams with nonprofit leaders who are implementing large-scale social change initiatives with their beneficiaries.
In addition to advising clients, she has authored many publications.  Her most recent publications include: "When Philanthropy Meets Advocacy" (Stanford Social Innovation Review, 2018); "Audacious Philanthropy" (Harvard Business Review 2017, Forbes India, and 15-casebook compendium); "Onward: Accelerating the Impact of Social Impact Education" (Skoll Foundation, Skoll Centre, and SSIR 2016); "Making Youth Employment Work" (U.S. Chamber of Commerce Foundation); "Why and How to Hire Young People without Diplomas" (HBR & The Conference Board 2015); and "Five Ways to Move from Strategic to Adaptive Philanthropy" (SSIR 2014). Her work has been published globally, particularly in India, and she is regularly interviewed as an expert in effective philanthropy by the New York Times, Wall Street Journal, Bloomberg, the Chronicle of Philanthropy, and numerous charitable sector publications. She led a team to develop an award-winning website for individual philanthropists and initiated Bridgespan's first philanthropy blog series and accompanying Twitter campaign.
Outside of Bridgespan, Susan has been an elected local official for ten years, most recently as chairperson of her town's school board. She is on the strategy committee for Expeditionary Learning Education and 100Kin10, a national initiative to recruit STEM teachers, and is an Affiliate of Ariadne Labs. Susan was formerly a Vice President of the Harvard Business School Alumni Board of Directors; Co-President, HBS Social Enterprise Alumni Association; Leadership Coach in the HBS Executive Education program; the Co-Founder of the HBS Social Venture Competition, and Visiting Lab Fellow, Edmund J. Safra Center for Ethics at Harvard. Before 2000 she helped launch a new subsidiary of Merck & Co. which doubled in its first three years to more than $1 billion in revenue; was a financial analyst and nonprofit fellow with McKinsey & Co.; and a bilingual public school classroom paraprofessional. She graduated from Yale (BA; thesis on bilingual education) and Harvard (MBA).
Rabbi Jevin Eagle
Jevin Eagle, a former business executive and Rabbinical School`19 alumnus, is excited to leverage his entrepreneurial talent, spiritual depth and passion for Hillel's mission as the Executive Director of Boston University Hillel.
Prior to attending rabbinical school, Jevin was the CEO of DAVIDsTEA, a senior executive at STAPLES, Inc. and a partner at McKinsey & Company. He was one of the executives responsible for STAPLES' Easy Brand Strategy and the famous "Easy Button." Eagle says his career change from business to the Rabbinate was the fulfillment of a life-long dream to immerse himself in text study and serve the Jewish people. Illustrative of his commitment to the Jewish community while working in business, Jevin served as board chair of Harvard Hillel and Dartmouth Hillel from 2002 to 2006.
Eagle has an MBA from Harvard Business School, where he served as an executive committee member on the Jewish Students Association, and a bachelor's degree from Dartmouth College, where he majored in religion and government, and served as Hillel student president. Before Harvard Business School, he helped found Jewish Lights Publishing. He serves on the board of directors of Carter's, Inc., the leading branded apparel marketer for babies and young children.
Jack Eiferman
Jack is a Director at the law firm of Goulston & Storrs.  He focuses on the legal needs of businesses and not-profit organizations and specializes in the areas of governance, corporate reorganizations and mergers.  He served on the Boston Bar Association's Committee that last revised the nonprofit corporation laws and is actively involved in the current effort to make further revisions. He is also the author of several chapters in the Massachusetts Treatise that covers non-profit corporations.
Jack is a graduate of the Yeshiva of Flatbush in Brooklyn, New York, and received his B.A. from the University at Albany, an M.P.H. from Yale University and a J.D. from Rutgers University.  He and his wife, Fern Fisher, are members of Temple Beth Zion and Congregation Kehillath Israel, both in Brookline.
Rabbi Jane Kanarek, PhD
Jane Kanarek is Associate Professor of Rabbinics and Associate Dean of Academic Development and Advising at Hebrew College. She is the author of Biblical Narrative and the Formation of Rabbinic Law and the co-editor of Learning to Read Talmud: What It Looks Like and How it Happens and Motherhood in the Jewish Cultural Imagination, both of which were finalists for the National Jewish Book Award. An alumna of the Wexner Graduate Fellowship, she received her rabbinic ordination from the Jewish Theological Seminary and doctorate from the University of Chicago.
Professor Sara S. Lee
Sara S. Lee was a faculty member in the field of Jewish Education until her retirement in 2012 and served as Director of the Rhea Hirsch School of Education at Hebrew Union College in Los Angeles from 1980 to 2007.    She taught a variety of courses including Sociology of Jewish Education, Organizational Development, Educational Leadership and Curriculum. Professor Lee was a member of the Wexner Foundation Graduate Fellowship Committee, the vice-chair of the Union for Reform Judaism Commission on Lifelong Jewish Learning, and president of the Association of Professors and Researchers in Religious Education.  From 2007-2012 she was Project Director for the Hebrew Union College Mandel Fellows Program for Visionary Rabbinic Leadership.
In addition to many published articles on Jewish Education Professor Lee is the author of two books: Touching the Future: Mentoring and the Jewish Professional (1995 with Dr. Michael Zeldin) and Christians and Jews in Dialogue: Learning in the Presence of the Other (2006 with Dr. Mary Boys).
Professor Lee earned the degrees of B.A. in Social Relations from Radcliffe College, M.A. in Jewish Education from Hebrew Union College, and M.S. in Education from the University of Southern California.  She was awarded the Doctor of Hebrew Letters, honoris causa, from the Jewish Theological Seminary in 1999 and Doctor of Humane Letters, honoris causa, by Hebrew Union College in 2012.  In addition, Professor Lee was recognized for her contribution to the field of Jewish Education by two prizes granted in the State of Israel: the Samuel Rothberg Prize of the Hebrew University in 1997 and the Pras HaNasi, the President's Award for Distinguished Leadership of Jewish Education in the Diaspora in 2005.
Andy Offit
Andy Offit spent his career in the investment industry as a portfolio manager at Fidelity Investments and Wellington Management. Andy then attended the Harvard Kennedy School where he earned a Master's degree in Public Administration (2011). He then worked in Somerville as Special Advisor to Mayor Joseph Curtatone. Before becoming Chair of the Board at Hebrew College, Andy was President of Temple Reyim in Newton.
Andy is currently attending Suffolk Law School, expecting his J.D. in 2021. He earned his BA at Emory and MBA at Wharton. Andy is a CPA.
Andy's Jewish journey has been a reflection of his family. His three sons attended Solomon Schechter and Gann Academy. Andy's wife, Rabbi Suzanne Offit, is a graduate of the Rabbinical School (Class of 2009). Andy's passions include reading non-fiction and rooting for his beloved New England Patriots.
Guy Sapirstein, PhD
Guy Sapirstein, PhD is an Applied (and licensed) Clinical Psychologist who specializes in personal and organizational resilience. Born in Israel, he served in the IDF in a combat unit, completed his BA (Psychology, Sociology, and Jewish Studies) and MA (Clinical Rehabilitation Psychology) in Israel at Bar-Ilan University, and then came to the US for his doctoral studies in Clinical Psychology. His doctoral thesis was titled: "Listening to Prozac but hearing Placebo: The Placebo Effect of Anti-Depressants".
Guy maintains a Clinical Psychology practice in Newton Centre, as well as working with professionals and organizations in the for-profit and nonprofit sectors focusing on strategy, change, and resilience. He is a consultant with the LDI program at CJP helping synagogues in the metro-Boston area with strategic planning, change management, and rabbinic transitions.
He is a member of the Newton Centre Minyan and enjoys cycling during the warmer months.
Alan Sherman
After a 20-year career leading Marketing teams in developing and growing sales of innovative products and services in start-up and growth-stage technology companies, Alan Sherman joined Hebrew College in March, 2015 as Vice President of Marketing. In 2018, he took on additional responsibility for Institutional Advancement, working closely with Sharon, Andy, the Trustees, and the Development team to achieve the College's fundraising goals. He holds a BA with honors from the University of Rochester and an MBA from the Tuck School of Business at Dartmouth College.
Sarah B. Sonnenfeld
Sarah B. Sonnenfeld leads operations for the North American People & Organization practice at Boston Consulting Group and brings almost a decade of consulting experience helping leaders at firms like American Express, Thomson Reuters, and Fidelity design their organizations to achieve strategic goals. She holds a BA from Harvard and an MBA from University of Chicago.
Sarah has strong personal connections to Hebrew College–she counts many dear friends and family among the faculty and alumni, including her grandmother who graduated from Hebrew Teachers College in 1950. Sarah has studied at Pardes in Jerusalem and at Hadar in New York, and is on the leadership team as Treasurer of the Washington Square Minyan in Brookline. Sarah is a board member of the Natan giving circle which provides early-stage funding to nascent initiatives and visionary Jewish and Israeli social entrepreneurs.