---
details
Date

time

location

Zoom

cost

Free and open to the public

organizer

Hebrew College Breath Lab
share with friends
description

The Hebrew College Breath Lab presents "Elemental Breath in the Four Worlds: A Workshop Centering Jews of Color" as part of its Full Moon Fall Series, Heshvan 5781.
About the Program
Let's experiment with the breath in the four worlds (physical, emotional, mental and spiritual). Can the quality of our breath change the quality of prayer? We'll play with different qualities of the breath (color, texture, temperature) and travel to different worlds. Who knows? Maybe we'll discover an entirely new world together.
Details
Online
Wednesday, 10/28, 7-8:30pm ET
Open to Jews of Color, and to all POC friends
Free of charge | Registration required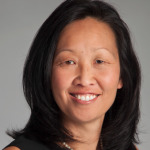 About SooJi
SooJi Min-Maranda is the executive director of ALEPH: Alliance for Jewish Renewal. She is an immigrant, Jew by Choice, and a follower of the breath. She trained in Jewish Mindfulness Meditation with the Institute of Jewish Spirituality (Teacher Training Cohort 3) and is a certified yoga instructor.