Community Blog

President Daniel Lehmann to Step Down

By Hebrew College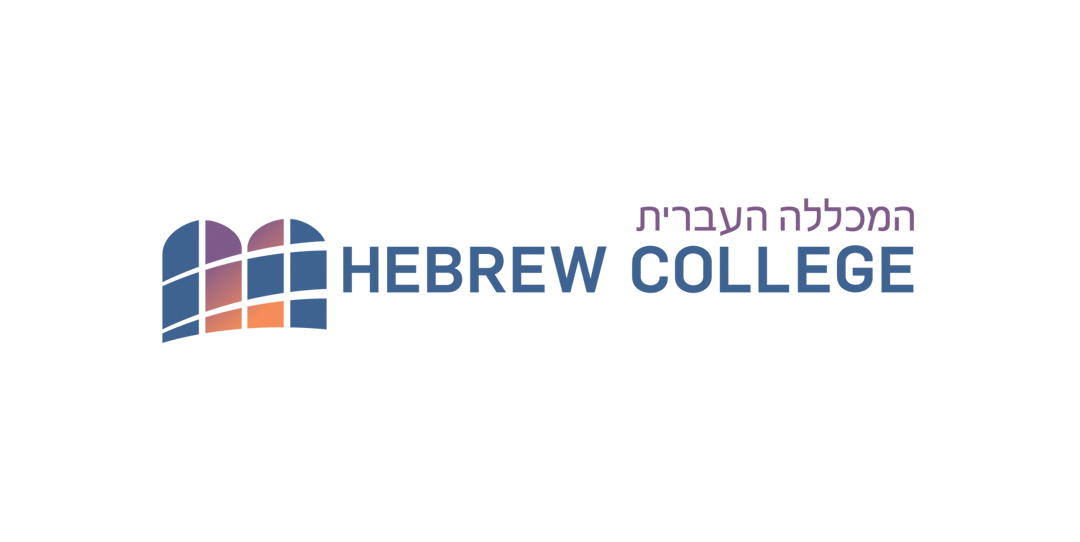 LETTER FROM THE PRESIDENT
July 11, 2017
Dear Hebrew College Community,
After nine extraordinary and deeply fulfilling years at Hebrew College, I have decided it is the right time, both personally and institutionally, for a change.  At the conclusion of my tenure as president later this year, I will be taking a sabbatical during which I will be writing on pluralism and Jewish education as well as assisting with the transition to new leadership.
It has been a distinct privilege and a blessing to lead this venerable institution and I am grateful for the opportunity to be a part of such a vibrant and committed community of learning. Teaching current and future Jewish educators, rabbis and cantors, as well as teens and adults, has been a great source of joy to me, and I am extremely proud of Hebrew College's distinguished history and its unique role today as a hub of pluralistic Jewish learning and leadership.
Thanks to the hard work, dedication, and creativity of faculty, staff, trustees and supporters of Hebrew College, we have made enormous progress and put the College in a strong position for the future. We managed to significantly enhance our financial stability and strengthen our relationships with funders, community leaders, and partner organizations. We have successfully rebranded Hebrew College as the premiere center of pluralistic Jewish education focusing on the intersection of rigorous intellectual exploration, spiritual creativity, and communal transformation. The expansion of our adult learning offerings, the development of our inter-religious collaborations, the growth and maturation of our religious and educational leadership programs, the innovation in our teen initiatives, and the strong connections we have made with Israel have brought new life to our sacred mission. We have intensified our partnership with CJP as we have extended our reach into the community. Our educational programs for adults, youth and professionals have generated innovative approaches to Jewish learning and leadership and as a result, Hebrew College is recognized as one of the leading pluralistic institutions of higher Jewish education in the country.
Hebrew College is now ready to move toward its centennial year with new strategies for making the College more relevant and adaptable to the changing landscape of American Jewish life, and I know that Hebrew College will move forward with vigor and vision. The board of trustees and senior leadership of the College have been wonderful partners throughout my tenure, and I am sincerely grateful for their wisdom, guidance and support.
I have had the good fortune to work with wonderful lay leaders — especially Harold Kotler, Susan Ain, Ron Feinstein and Mark Atkins — who have served as board chairs during my time as President, and I look forward to working with the newly elected board chair, Andy Offit; I am confident that his creative and capable leadership will benefit the College greatly. Most importantly, our students, faculty, and alumni who faithfully serve communities as rabbis, cantors, educators, and lay leaders, represent the best hope for a future in which deep and compelling Jewish learning is at the center of Jewish life and shared with the broader society in which we live.
May Hebrew College continue to go from strength to strength as it discovers new ways to bring the joy, beauty and inspiration of Jewish learning to our complex and evolving world.
Rav todot (Many thanks),
Rabbi Daniel Lehmann
---
LETTER FROM THE NEW CHAIR OF THE BOARD
July 11, 2017
Dear Hebrew College Community,
After nearly a decade of distinguished service, Rabbi Daniel Lehmann informed the Hebrew College Board of Trustees that he will step away from his role as President of the College during the next academic year. On behalf of the Board of Trustees, I want to thank Rabbi Lehmann for his extraordinary leadership as President of Hebrew College. Rabbi Lehmann has dedicated himself tirelessly to advancing the mission of our nearly 100-year-old College, and to developing new channels through which to deliver innovative programming to meet the changing needs of the Jewish world.
Under Rabbi Lehmann's guidance, Hebrew College has set the standard for Jewish learning and leadership for a pluralistic world. We have grown as a national leader in pluralistic Jewish education and spiritual innovation by supporting creative programs and partnerships locally, and establishing academic programs that inspire and cultivate leaders across the Jewish world.
Rabbi Lehmann provided a strong foundation for the future growth and development of Hebrew College. He enhanced the College's financial stability and strengthened relationships with key stakeholders. He took on the challenge of leading the process that resulted in the school's new mission statement, its rebranding, and a new five-year strategic plan. Under his leadership, the College was reaccredited by NEASC in 2010, an achievement critical to the continued successful operation of the school. In partnership with Combined Jewish Philanthropies, Hebrew College's superb Me'ah program blossomed into programs to serve a broader range of Jewish adults. Through Rabbi Lehmann's leadership, the College established relationships with other Boston area institutions of higher learning, including leading Hebrew College into the Boston Theological Institute, forming a partnership with the Boston University School of Theology for interreligious programming, and developing doctoral-level programs in collaboration with Northeastern University and Lesley University. He also helped to create and fund the Miller Center for Interreligious Learning and Leadership. It has been a very full decade.
Rabbi Lehmann emphasized and nurtured Hebrew College's relationship with Israel, expanding partnerships and collaborations with institutions there, and spearheading the formulation of the College's Israel Statement.
Throughout, Rabbi Lehmann has supported the continued excellence of our existing programs. In particular, the Rabbinical School, a jewel in Hebrew College's crown, has grown in terms of students, faculty, and educational offerings, and is set to welcome a historically large incoming class next year, as is the School of Jewish Music. Graduates of our Rabbinical School and Cantorial program are known to be exciting religious leaders and are sought-after in synagogues, schools, Jewish service organizations and campus Hillels nationally and internationally.
As the newly elected Chair of the Board of Trustees, I am immensely grateful for Rabbi Lehmann's unflagging dedication and tremendous service to Hebrew College, its students, its faculty and its many constituencies, which has been a critical element in putting the College on a strong footing for the future. I know the entire Board, the faculty, staff and students of the College join me in wishing him well as he pursues his next leadership role.
Rabbi Lehmann will take a sabbatical for part of the next academic year, during which he will be writing on pluralism and Jewish education as well as assisting in a smooth transition to new leadership.
A search committee is already underway to identify the college's next president, and will focus on leadership, vision and long-term sustainability in its selection process, engaging key stakeholders including board members, funders and partners, local and national advisors, and current faculty, students and alumni.
Warm regards,
Andrew Offit Chair,  Board of Trustees
---