Jewish learning

"Our Graduates Transform the World": Celebrating the Class of 2023/5783

By Hebrew College
On June 4, 2023, Hebrew College celebrated one of its largest graduating classes of ordination students ever. The class of 2023/5783, composed of fourteen rabbis and two cantors, is now ready to reimagine Jewish learning and leadership for an interconnected world. The ordination students, in addition to their semicha, also received either a Master of Arts in Jewish Studies or a Master of Jewish Education. Additionally, seven students received a Master of Jewish Education and three students graduated from our joint program with the Pardes Institute, where they studied in Jerusalem for two years and then return to the United States to teach in day schools.
"I am deeply inspired by our group of graduating rabbis and cantors," said Rabbi Dan Judson, dean of the rabbinical school. "They collectively embody our belief that Jewish leaders need to be passionately committed to a life of sacred service, to the pursuit of justice, and to personal Jewish study and practice… I could not be happier to be ordaining such a worthy group at this year's ordination."
During ordination, we honored the lives of two rabbinical students who were part of this year's class but passed away before completing the program. Jill Segal z"l and Lea Andersen z"l were both following their dreams to become rabbis. "Both Jill and Lea have left a deep imprint on the College and in the lives of their friends who graduate this year," said Judson. The Class of 2023 Lea Andersen Memorial Scholarship Fund will be awarded to support a student or students entering Hebrew College's ordination programs in the fall of 2023 committed to advancing the inclusion of trans folks in Jewish life. A fund in honor of Segal was created in the wake of her passing and continues to provide resources for students to train as pastoral caregivers.
"For Jill, it was a lifelong dream that she finally had a chance to pursue, and she made the most of her time in rabbinical school. Her beautiful teachings of Torah have stayed with all of us, and it is with both profound sadness and inspiration that we remember her and the Torah she taught," added Judson. "Lea Andersen was committed to learning and practice and an open and inclusive vision of Torah."
Reflecting the pluralistic pedagogy of Hebrew College, our ordination graduates have a wide range of placements that demonstrate the rich diversity of the Jewish tradition. From pulpit positions across North America to positions teaching in day schools and running education initiatives for a synagogue in Toronto, Ontario, our newest class of alumni will start their respective rabbinates by serving a variety of Reform, Conservative, Reconstructionist, non-denominational, and BASE Movement communities.
Rabbi Michael Shire, academic director of the Master of Jewish Education Program, spoke of the quality of education the graduate students (below) received at Hebrew College and the hope they give him for the future of Jewish education. "These are the Covid-babies and that was the hardest experience. It was incredibly difficult and yet, they all did it," he said. "Their work has been outstanding. We had some really interesting specializations and thesis topics. For example, Sheri Konowitz looked at post-b'nai mitzvah drop-out rates—why people don't continue their education beyond their b'nai mitzvah. [Jenna Shaw] taught on dyslexia and teaching Hebrew, and Sydney Ungar studied the uptake of Jewish Education programs by Millennials in Cleveland, Ohio…These are all doing really important work."
"Doing a master's degree gives you a garment to wear. It's a garment of professional capacity, knowing that you are doing something that is worthy, is a lifelong endeavor, and has an underpinning of a vision of the good life," added Shire. "You will hopefully emerge from this program and go out in the world as someone who really understands that Jewish education can make a real transformation and impact on the people you interact with…Our graduates, through their work with individuals and communities, transform the world."

Additionally, internationally renowned Israeli singer-songwriter, David Broza (above), and Boston cultural and religious icon, Rev. Liz Walker (below) were awarded honorary doctorates from Hebrew College in Sunday's Commencement exercises.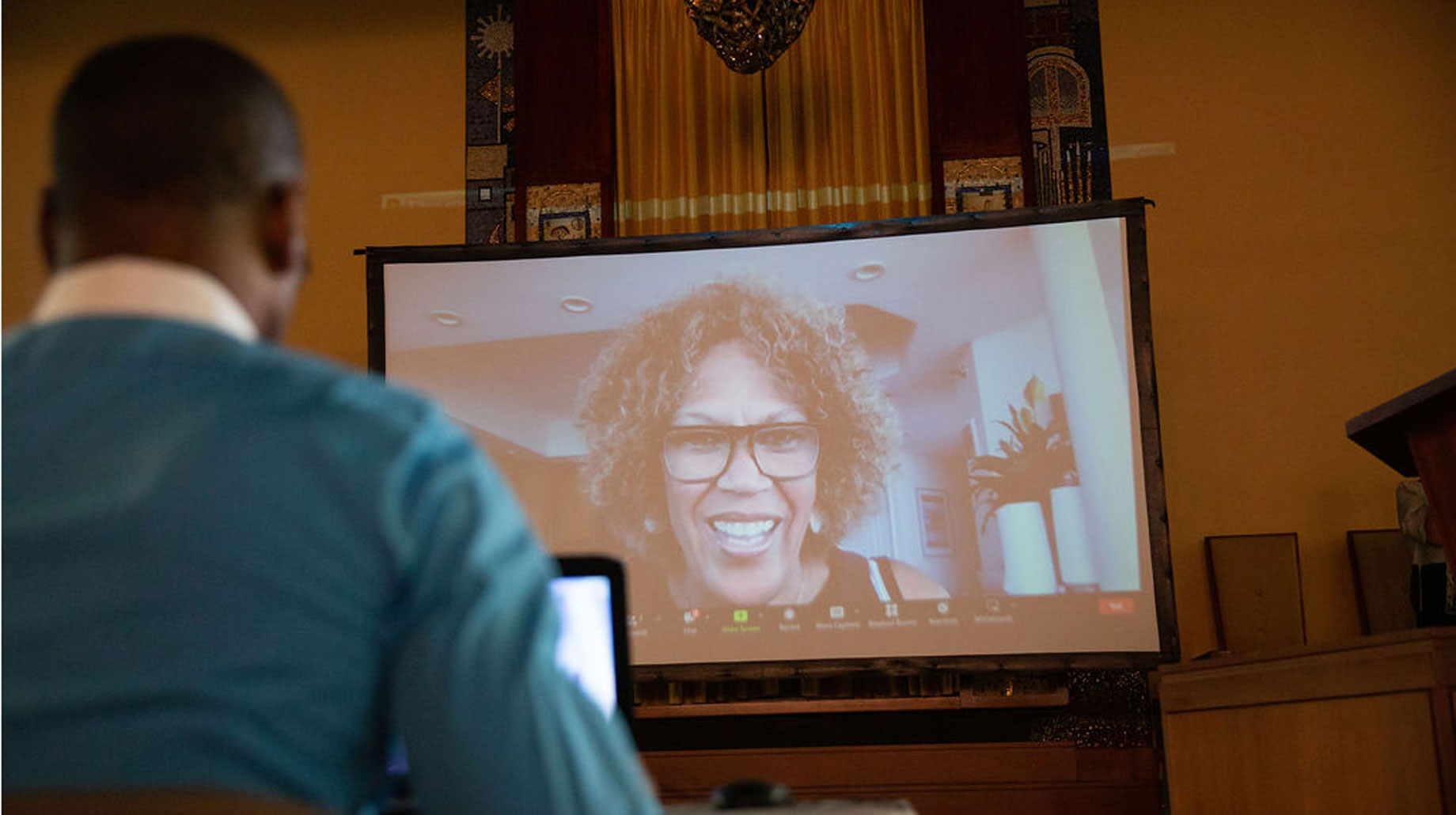 View more photos and watch the ceremonies from Sunday, June 4th on our Commencement page and YouTube channel.
---
Rabbinical and Cantorial Placements
Rabbi Elyse Pincus Abrahams – Assistant Rabbi, Temple Beth Shalom (Needham, MA)
Rabbi Lisa Feld – Rabbi, B'nai Tikvah (Canton, MA)
Rabbi Eric Feld – Assistant Rabbi, Congregation Beth Shalom (Dunwoody, GA)
Rabbi Micah Friedman — Rabbi, Temple Israel (Vestal, NY)
Rav-Hazzan Matt Goldberg – Assistant Rabbi, Beth El Synagogue (St. Louis Park, MN)
Rabbi Ryan Leszner – Director of Jewish Learning and Living, Congregation Darchei Noam (Toronto, Canada)
Rabbi Alex Matthews – Rabbi, Congregation Ahavas Achim (Newburyport, MA)
Cantor Kochava Munro — Cantor, Congregation B'nai Jacob (Woodbridge, CT)
Rabbi Danny Stein – Rabbi, BASE NY
Rabbi Ashira Stevens – Rabbi, Temple Emanu-El (Haverhill, MA)
Rabbi Moshe Webber – Rabbi, BASE Chicago