---
details
Date

location

The dinner and learning sessions will take place at 7:00pm on Sundays, March 19th and 26th, hosted at Temple Emanuel in Newton, and the Matzah Baking Demonstration will take place Sunday morning, April 2nd, hosted at Kehillath Israel (KI) in Brookline.

organizer

Hadar Boston
share with friends
description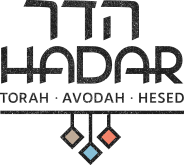 Campus partner Hadar Boston invites our community to Singing Our Way Out of Egypt to help prepare for Pesach. In the coming weeks, Hadar will offer an in-person, two-part dinner and learning series entitled "Singing Our Way Out of Egypt." The learning series will be taught by Hadar Boston Director Rabbi Elie Lehmann, Rosh Yeshiva, and Rabbi Aviva Richman. They will also host an interactive Matzah Baking Demonstration and Kashering Workshop led by Hadar's President & Rosh Yeshiva, Rabbi Ethan Tucker.
The dinner and learning sessions will take place at 7:00 pm on Sundays, March 19th and 26th, hosted at Temple Emanuel in Newton, and the Matzah Baking Demonstration will be on Sunday morning, April 2nd, hosted at Kehillath Israel (KI) in Brookline.
Hebrew College is co-sponsoring this series.
---
Singing Our Way Out of Egypt
Temple Emanuel (385 Ward St, Newton)
Join Hadar Boston for a 2-part lecture series to help prepare you for the music of Pesah! Part one on March 19 will explore "Singing Through Seder: Hallel – A Case Study" and part two on March 26 will explore "Singing Through Chaos." The cost for each lecture is $10 and includes dinner beforehand. Register here.
Matzah Baking Demonstration and Kashering Station
Congregation Kehillath Israel (384 Harvard St, Brookline)
Learn the artistry and rules of making matzah at this hands-on, kosher for Pesah workshop. See how the water, flour and high heat quickly come together to bake this most well-known symbol of the Exodus and our annual celebration of freedom. A kashering station will also be available, so bring your clean pots. Spots are limited, so don't wait to sign up! Register here.