Community Blog

Heartache, reconciliation, and connection: Exploring my roots in Germany this summer

By Rabbi Daniel Lehmann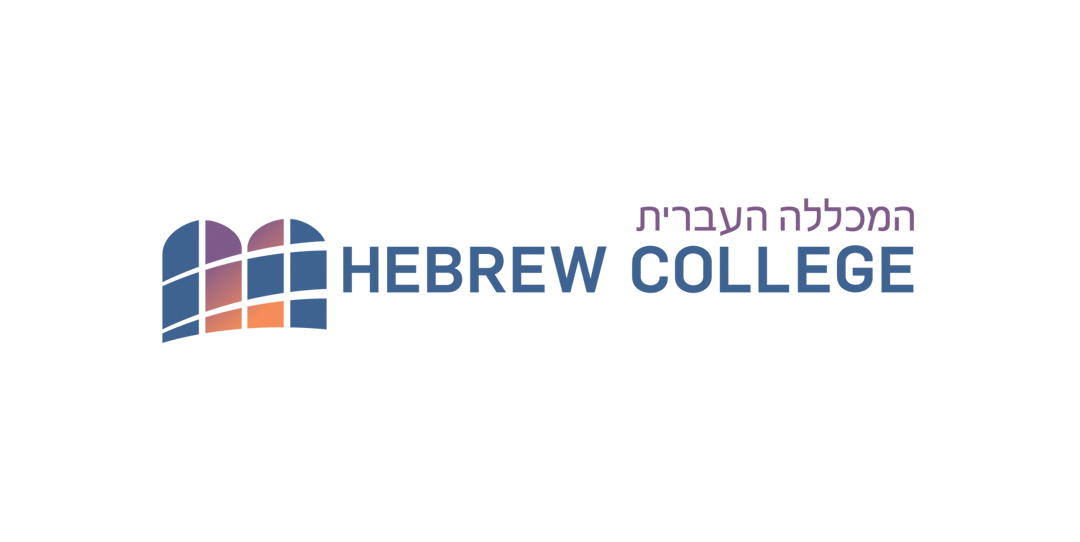 This July, my husband, children, and I took a long-awaited trip to Paris to visit close relatives who live there and enjoy wonderful museums, stunning monuments, and, of course, delicious baguettes. We hoped it would be a fun and eye-opening trip for our 9- and 12-year-old children who had never left the country, and it was! In the process of planning, I started thinking about doing something I'd never considered before – going to Germany. Through my work at Hebrew College, I'd heard about the group of Boston rabbis who visited Germany last summer and had a very moving experience; I was reminded that it was only a 3-hour train ride from Paris.
The back story: My Oma and Opa [German for grandparents] grew up in Gelnhausen and Selters, small towns near Frankfurt, and met in a Jewish youth group. In 1936, as anti-Jewish sentiments rose and opportunities became extremely limited, my Oma was able to move to America. She, and later her sister, were sponsored by Cousin Bruno (a heralded character of my youth). Bruno had immigrated to New York in the 1920s and used false papers to sponsor dozens of German Jews – likely saving their lives. My Oma's mother died young in 1938, a heartbreak that ironically probably saved her husband's life, who joined his daughters in New York City soon after.
My Opa Kurt was one of 6 children. In an account that seems almost ripped from a novel, two of his siblings escaped to Israel, two sisters (and their families) were killed in the Holocaust, and two — he and his sister Ruth — made it to America in the late 1930s. Opa's mother was killed in Bergen-Belsen; his father survived the camp and came to Israel as part of a remarkable exchange of German prisoners.
So, after a wonderful week in France, I said goodbye to my family and got on a speedy train. I was lucky to be joined by my dear second cousin Rachel, Ruth's granddaughter. We embarked on this journey with trepidation and excitement, not knowing what we'd experience and how we'd feel.
I'm happy to say th
at we were met with warmth, interest, and even honor. We met lovely people — volunteers and activists that I now count as friends. In Selters, the mayor went out of his way to meet us, treated us to lunch, and arranged our entry into the old family home. As we were guided around the towns and Jewish cemeteries, we could see how Germans are coping with the past and remembering Jewish life in Germany through education, stolpersteins (stumbling stones), and memorials.
One of my favorite moments was meeting an eccentric 79-year-old named Winfried, a German who works to preserve Jewish history in his town. He greeted me warmly as "Frau Streit," presented me with many books, and exclaimed "You're just as German as I am!"
One new friend named Ilse (my Oma's name) arranged a dinner party for us. She invited a mixed group from two parts of her life – Socialist activists and practicing Lutherans. It was Friday night and we wanted to do a brief Shabbat service. We lit her candles — two huge, decorative pillars – and said Shabbat blessings just miles from our ancestral family home. It was deeply moving, and we wondered aloud: when was the last time that Shabbat prayers were said in this town?
I was also confronted with new information about
Germany's painful past and present. As I took the train into Germany, I read a deeply moving book called  Despite This Past about Jewish life and the Stolperstein Project in my Oma's town of Gelnhausen. I learned that months before Kristallnacht, the town had boasted being the first town in Germany to be completely rid of Jews. This turned out to be a false assertion, but is still nothing I wanted to celebrate. Most Germans today support honoring Jewish history, yet Winfried angrily confided that a neighbor derided him as a "Jew Boy" for his commitment. Still, a pastor reminded me how much in Germany has changed. It's illegal to say that the Holocaust didn't happen, and a new law passed this summer cracks down on Holocaust denial on social media.
Overall, I would say that it felt like a very good time to be Jewish in Germany…which makes it that much more painful to face how many "bad times" there were to be Jewish in Germany. I felt welcomed and wanted — in contrast to feeling vulnerable, unwanted, and hated as my relatives were just 80 years earlier. It was draining holding so many conflicting, complicated feelings at once.  As our train crossed out of Germany, I noticed myself breathing a sigh of relief.
Since my return, America has witnessed horrifying white supremacist demonstrations and violence in Charlottesville, and some right here in Boston. Many have been surprised; I am not. Growing up, I understood the profound truth of my grandparents' story and how it echoed my own – they were integrated and safe in their communities….until they weren't. Scapegoating and hating Jews, gays and "others" happened there and it could happen here, or anywhere.  It is ironic that this summer I felt less vulnerable as a Jew in the birthplace of Nazism than in my birth country of the United States.
B
efore we left her party, Ilse hugged me goodbye and offered that when my children are older they can come for a student exchange program. She has many connections and would be happy to set it up. My children are learning Spanish and a little French and Hebrew – who knows if they will have an interest in German? But the idea that they could visit Germany, study there and explore their roots…that was something I'd never considered.
The door is open; my children and our whole family are welcome.  I'm continuing to process my heartache and discomfort, but that feeling of welcome is going to stay with me for a long, long time.
Erica Streit-Kaplan is Program Coordinator for Parenting Through a Jewish Lens. She can be reached at estreit@hebrewcollege.edu.