Pluralistic Perspectives

Vertigo

By 829 Studios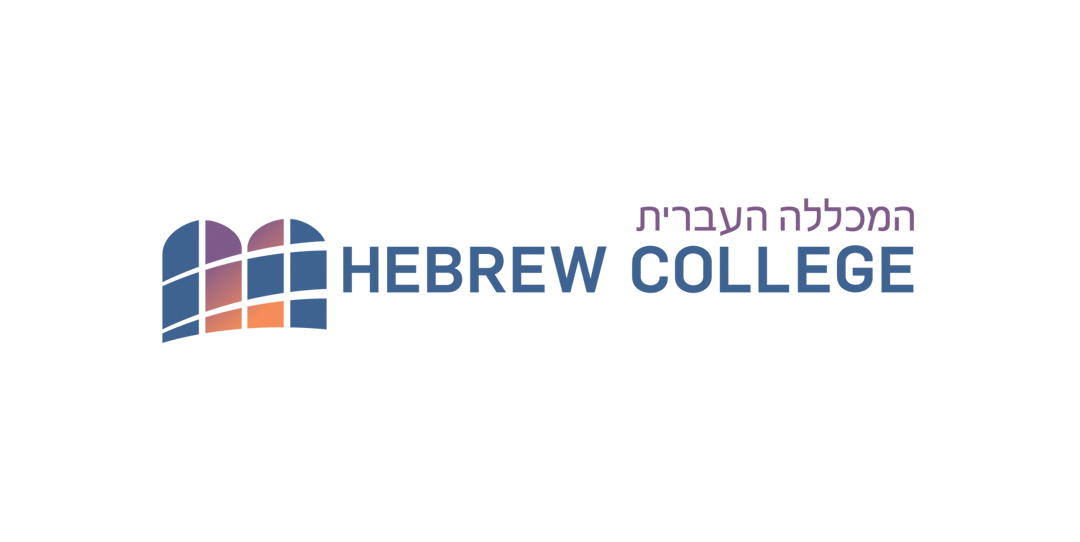 He binds his son with the leather straps of his shoes – The knife, placed on a rock nearby, still for now. The boy turns his face to his father, and says: "Do not tell my mother While she is bent over a pit, Or standing on the roof Lest she throw herself down and die."
I am standing in the kitchen early Friday morning with my list, when my son, Eitan, calls. "Ima, if God asked you to take your daughter, your only one, whom you love, Ariella, and offer her as a burnt offering on one of the Judean hills, would you listen?" I drop the pen, and press the receiver closer to hear between the lines. "I don't know, Eitan. How could I be sure that it was God's voice? It could be a crazy voice in me talking. No, I don't think I'd listen." "Well, what about me?" His voice cracks. "I would never listen to a voice that demanded I sacrifice either of my children, whether it was a demon or God, or someone holding a gun to my head."
It is a tale full of sound and fury – A demonic or divine voice and the rage of human resistance – That makes me dizzy. Radical doubt, would it spare them or send us reeling? I brace both my elbows now for balance on the counter. "What happened, Eitan?"
His paratrooper unit was doing a training exercise in the Golan, and the sergeant ordered them to take the hill. "There are enemies on the other side, in trenches and tanks behind them. They are shooting at our troops. If you can take the ridge and infiltrate their barracks in the battle, then we'll have gained a critical stronghold. You have to run, lay low when they open fire, but cover for each other, and run, run, run. But half of you will fall. Know that this is inevitable." Eitan continues: "It was two kilometers uphill, a 45 degree incline, but we did it in just under an hour. We took the hill and, really, none of us were killed, though we carried the mock slain and wounded back on stretchers. It was just an exercise. Afterwards, my buddies and I were talking. Nadav said, 'It's just like Abraham and the Binding. You listen to the order. You just have to do it, even though you know that you or your buddy will die. You just do it.' I told him: 'But we are like Isaac. We are bound on the altar of the nation. And who knows if a ram will appear to spare us the knife or not.'"
He does not accuse me of binding, but I feel suddenly raw, exposed, as if the knife (hidden somewhere) were found and he was bleeding. I have to think fast. "Eitan, when you were eighteen months old, I had to make a special trip to the Ministry of Interior to change your status because you were born in Australia. I made you an Israeli citizen, and you were given a number and placed on my identity card, when you were still in diapers and nursing. I sat with you and Ariella in that big room, packed with people, and I had one prayer in my heart: Let there be peace by the time he turns eighteen. Back in '91 we used to hope like that. Perhaps there would be successful negotiations, no more standing army, no more reserve duty. But I knew that even if you had to serve, when the time came, because you were Israeli, even if you had to spend three years of your precious youth in the army, it would not be for sacrifice. I did not lay you on the altar for death but for life. The IDF values the life of every one of its soldiers more than anything else. Eitan, you are not in the army to risk death but to protect lives. God ultimately sent an angel to stay Abraham's hand. That is the message of the Binding."
***
A year later, on Friday evening, January 7th, 2011, Eitan and Nadav were woken from sleep, their boots still on. Two terrorists had been spotted on the border, between Gaza and Kissufin. They piled into a jeep, and Nadav along with two snipers headed towards the fence. Eitan and his sergeant moved south to set up their machine gun at a distance. Another commander, from base camp, ordered a mortar to strike the fence. Nadav and the snipers were only three hundred meters from the target. They blamed the computer's GPS, they blamed the split second between crossed-orders. Nadav's arm and both his legs were blown off. Eitan and his sergeant were crouched only 20 meters away. They ran to the scene. Despite the mayhem, there was no screaming. They tried to stop the bleeding, and then quickly placed him in a jeep to get him to Soroka hospital, but, hell, he must have died instantly. They call this "friendly fire."
"Here is the fire and the wood. But where is the lamb for a burnt offering?"
So Abraham took Isaac, his son, and led him up hill and down dale, and up to the top of the mountain, and he built an altar and arranged the wood, and took the knife to slaughter him. And were it not for the angel that called out from heaven, he would already have been slaughtered. Know that it is so, for Isaac then returned to his mother and she said to him, "Where have you been, my son?" He answered, "My father took me and led me up hill and down dale…." She said, "Woe upon the son of the drunken woman! Were it not for the angel, you would already be slaughtered?" He said, "Yes." At that she screamed six times, corresponding to the six Teki'ah notes [of the Shofar]. She had not finished doing this when she died. As it is written, "Abraham came to mourn for Sarah and to bewail her" (Gen. 23:2).
The next week, we drive to Ramot HaShavim, to visit Nadav's family at the Shiva. It is a Friday morning. Nadav's mother embraces Eitan, and greets me personally as we arrive. She holds my arms as if to steady me: You must take care of him. He saw my son right after the mortar fell. He saw something no person should ever see in his lifetime. Take care that he does not suffer trauma. After all, he was only meters away.
The others are sitting on low stools or standing on solid ground. But Nadav's mother and I are bent over the pit – standing on the roof. I am reeling and weeping because it could have been Eitan who was killed. And Nadav? Here is the fire and here is the wood… I am reeling and weeping, because it could have been my son, and yet it was hers. I am reeling and weeping because the day after the funeral, Eitan had to get up early and return to Kissufin to patrol the border. He had to go back there. And I cannot say, "There but for the grace of God…" for who is to say? And she steadies me. She knows there is no Ram, That this altar is for real, That the sword (or gun) devours one or another. And through that radical doubt, the sense of contingency, she steadies me.
Based on the Tanhuma Va-yera 23. מדרש תנחומא (ורשא) פרשת וירא סימן כג א"ל אבא לא תודיע את אמי כשהיא עומדת על הבור או כשהיא עומדת על הגג שמא תפיל את עצמה ותמות. This is the question Isaac poses to his father on the way to Moriah (Gen. 22:7). Leviticus Rabbah 20:2, translated by Avivah Gottlieb Zornberg, The Beginning of Desire (Philadelphia: The Jewish Publication Society 1995), 126. An allusion to David's statement after he hears about Uriah's death (2 Sam. 11:15).
Rachel Adelman, PhD, is Associate Professor of Bible at the Rabbinical School of Hebrew College in Newton Centre, MA.
Interested in a possible career in the rabbinate? Read Rabbi Dan Judson's article "Jewish Lessons on Meaningful Work." Rabbi Judson teaches history, oversees the professional development program, and serves as the placement director for the Hebrew College Rabbinical School. He has a PhD in Jewish history from Brandeis University.