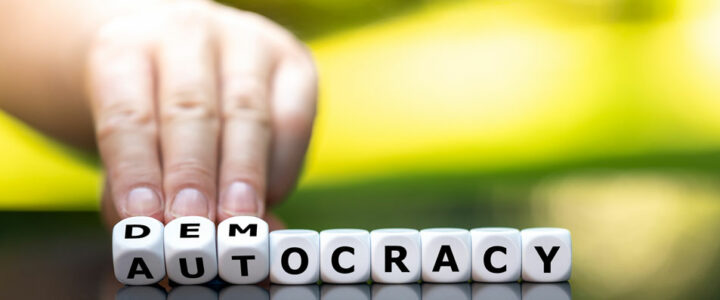 Course Title: The Fragility of Democracy: The Rise of Nazism and its Lessons for Today's Jewish Community
Program: Hebrew College Open Circle Jewish Learning: Social Action
Instructor: Jan Darsa
Partner Organizations: Temple Reyim and Temple Emanuel, Newton, MA
Day and time: Tuesdays, 7:30-9:00 p.m. Eastern Time
Dates: 10/10, 10/17, 10/24, 10/31, 11/7, 11/14, 11/21 (7 sessions)
Location: Online via Zoom
Fee: $175 Financial assistance is available.
How does a democratic society evolve into a dictatorship? What are the choices individuals make that enable this to happen? How does a thriving and socially integrated Jewish community become the target of vicious antisemitism, lulled into a fall sense of security that "it could never happen here?" In this course we will explore how it was possible that people who were thought to be the moral barometers of society, e.g. doctors, lawyers, and judges became enablers and  participants in dictatorship and genocide? Just how did the Nazis build such a large and devoted following, and how was propaganda used to create allegiance and promote hatred?
The factors of politics and of human behavior that allowed Germany to transform itself from a democracy into a dictatorship will be examined. By looking at decisions people made during the rise and the subsequent takeover of power by the Nazis, we will explore this period of history and how the responsibility for sustaining a democracy and standing up against hate belongs to both its leaders and citizens. How can we work to prevent something like this from occurring again, and not succumb to the belief that "it could never happen here?"
Hebrew College Open Circle Jewish Learning classes are for learners of all backgrounds.
*Canadian and other registrants from outside of the US: please email Cindy Bernstein to complete your registration. We apologize for the inconvenience.
You may also be interested in